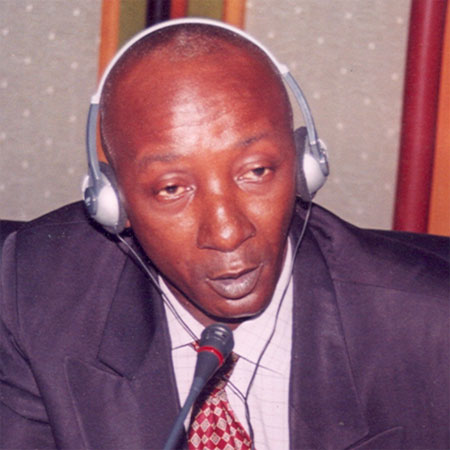 As Suku Singhateh Extends Largesse
The Gambia Police Force yesterday presented certificates to four outstanding donors for their contribution and commitment to the welfare of the Gambia Police Force.
Speaking at the awards ceremony, held at the Police headquarters in Banjul yesterday, IGP Essa Badjie said the four men Momodou Turo Darboe, Hon. Suku Singhateh, Majority leader Fabakary Tombong Jatta, and KMC Mayor Yankuba Colley, deserved recognition and commendation for the tremendous support they have rendered to his institution.
 IGP Badjie made special reference to the  building of Talinding police station that has made it possible to provide the necessary infrastructure to bring service to the doorstep of Talinding  and its catchment areas. " We are cognisant of the support you are rendering and continue to render to the operations of The Gambia Police Force," he said.
The Police boss further pointed out the support that the Kanifing Municipal Council renders to the Police during hard times.  "The Gambia Police Force is indeed very grateful for all the good things you have done for us," he stated.
He added that the police would never relent in their drive to fight crime in society. He made special reference to Momodou Turo Darboe who once gave the police an amount of D25,000 in the form of a cheque to help with the construction of the Talinding police station. He also thanked Fabakary Tombong Jatta for providing them with fuel during their times of need.
Meanwhile, at the same ceremony, Honourable Abdoulie Suku Signhateh gave a whopping donation of 250 raincoats and boots to the Gambia Police Force as part of his contribution to national development.  
Read Other Articles In Article (Archive)