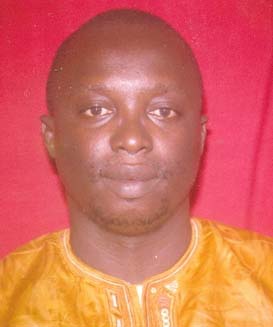 The Ministry of Health and Social Welfare, in collaboration with the National Malaria Control Programme and other institutions, Saturday celebrated World Malaria Day in Basse, Upper River Region (URR).
Speaking on the occasion, the Governor of URR, Omar Sompo Ceesay, said he was grateful to the Government of The Gambia and the Ministry of Health and Social Welfare for choosing his region as centre for the cerebration of World Malaria Day 2014.
Governor Ceesay said the commemoration of the World Malaria Day under the theme "Invest in the future, defeat malaria" was a real call for increased investment to accelerate action to defeat malaria.
He described malaria as one of leading causes of morbidity and mortality in sub-Saharan Africa including The Gambia, especially among pregnant women and children less than five years of age.
Ebrima Jaiteh, Regional Director at URR, said the day was set aside to highlight the continued funding for and sustained political commitment towards the control and prevention of malaria.
He described the occasion as national, and called on global partners, companies and foundations to highlight their efforts and how to further scale up their intervention strategies.
Makie Taal, permanent Secretary at the MoHSW, described malaria as a deadly mosquito-borne disease resulting from the multiplication of malaria parasites within red blood cells causing symptoms that typically include fever and headache in severe cases progressing to coma and death.
PS Taal further said that worldwide an estimated 207 million cases of malaria are contracted every year, resulting in up to over 627,000 deaths, mostly among the very young.
He said the truth was that the world children, particularly those in Africa, shoulder much of malaria burden, noting that the World Health Organization estimates that 3,000 people die of malaria every day, one every 30 seconds.
He disclosed that under the leadership of President Yahya Jammeh, there had been significant increase in malaria control interventions, adding that these figures indicate that The Gambia for the past 6 years had registered reduction in infant mortality by 54% and mortality by 45%, data derived from the 2013 DHS survey.
He noted that malaria incidence had reduced by 85.5%; admissions due to malaria have attributably dropped by 90%.
He thanked Gambega Company, Actionaid and other institutions for their support in one way or the other.        
Balla Kandeh, acting-Programme Manager of National Malaria Control Programme, also expressed similar sentiments, saying controlling and preventing malaria requires a collaborative effort from all sectors of the society.
No single person or unit could do it alone, he said, adding that everyone could help in great deal in advocacy, social mobilization campaigns and through showcasing the efforts made against combating the disease.
He says the RBM builds partnership to mobilize global support and resources to reduce the malaria burden.
Dr Sharmka Jah of WHO said the continuation of the 2013 to 2015 theme "Invests in the future, defeat malaria" reiterates the importance of increased commitment by government, development partners and other stakeholders to help ensure that the very real gains in fighting malaria are not reversed, and to accelerate action to achieve set targets.
Madam Jah said the UN, WHO, UNICEF, UNFPA among others remain committed to the fight against malaria and would continue to provide support to malaria prevention and control in The Gambia
Read Other Articles In Article (Archive)