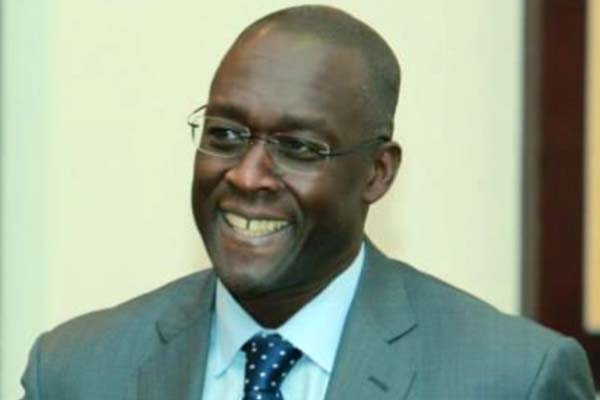 The Vice-President of the World Bank, Maktar Diop, has said the World Bank is going to provide The Gambia with US$60 million for its budget support.

Mr Diop was in The Gambia over the weekend, where he held a meeting with Vice-President Fatoumatta Jallow-Tambajang and Finance Minister Amadou Sanneh.
In the same time, he held a closed-door meeting with President Adama Barrow at the Kairaba Beach Hotel.
Diop said US$40 million will be provided latest June, and the balance of US$20 million will be given after June.
Speaking to journalists shortly after a closed-door meeting with President Barrow, Mr Diop said they are now ready to support The Gambia after the change of government.
Diop added that he discussed various sectors with the president, including education, health as well as the energy sector, and his team will be in The Gambia for a week meeting with ministers to identify what could be done in various areas.
World Bank has provided The Gambia with US$7.5 million U.S dollar grant for the health sector.
The Minister of Finance, Amadou Sanneh, said all parastatals, especially the National Water and Electricity Company, GAMTEL, and Gambia Public Transport Services are bankrupt and government coffers are empty.
"We need real help from donors to sustain the country," he said.
Currently, the World Bank has five ongoing projects in The Gambia: maternal and child nutrition, commercial agriculture, and value change management projects, Gambia Integrated financial system, information system, results for education achievement and development projects and Gambia electricity support project.
It should be noted that in the 2016 budget during Jammeh's time, the International Monetary Fund (IMF) and World Bank did not support the budget due to budgetary over-expenditure, a high level of domestic debt and interfering with the exchange rate of the dalasi.
Jammeh used to fix the rate, which both World Bank and IMF did not see as a viable measure.
Read Other Articles In Article (Archive)