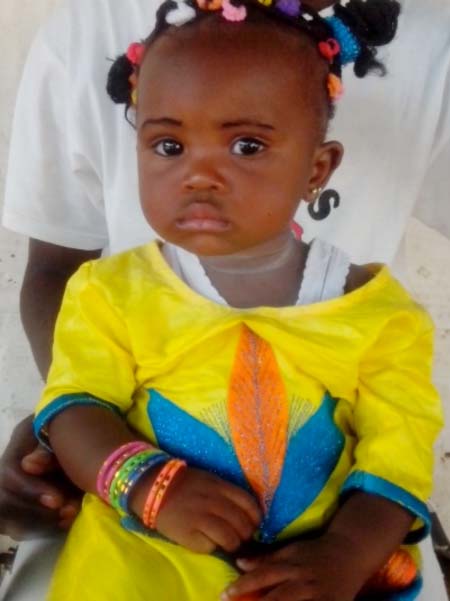 Alimatou Manjang, a one year four months baby girl, needs an overseas medical treatment for her abdominal disorder.
According to medical reports from the Edward Francis Small Teaching Hospital in Banjul, the baby is diagnosed with abdominal distension and severe pain in the right hypochondria.
The doctors recommended that the baby should go overseas for "further management and treatment were facilities are available for radiotherapy".
The father of the girl, Mustapha Manjang, said he, as a civil servant, and his wife have no means of funding such medical operation abroad.
"We are kindly requesting from individuals and organisations to help rescue our baby from such life threatening disease," the father appealed.
Mr Manjang can be reached on phone on (+220) 9982702 / 6982702 / 9905854 / 7623008 or email: mnmanjang@yahoo.com.
Read Other Articles In Article (Archive)