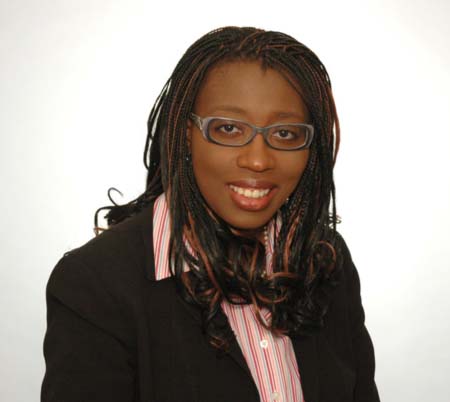 World Bank Board of Directors has approved an IDA grant of $US5 million to support The Gambia's public sector financial management, ability to gather statistical data, and upgrade its national energy policy.
"The Gambian government has made significant strides in recent years to improve public financial management and transparency," says Vera Songwe, the World Bank's Country Director for The Gambia.
"We are happy to support the government as it continues to enhance its institutional capacity to manage and oversee public services, while enabling the country's economy to expand and to create new jobs."
The funding supports The Gambia's ongoing Integrated Financial Management and Information System Project (IFMIS).
These monies are an addition to the original financing provided in May 2010, and will assist the government as it implements and expands upon existing IFMIS activities, as well as in new activities to support improved national statistical reporting and in clarifying a national energy sector strategy. 
"With a small, relatively undiversified economy, The Gambia remains highly vulnerable to external shocks, including drought and global economic shifts," says Marcelo Giugale, the World Bank's Director of Economic Policy and Poverty Reduction Programs for Africa.
"Today's financing will boost the reach of the government's IFMIS while encouraging economic growth, poverty reduction and shared prosperity for Gambians."
 The grant provides resources for three components. The first supports the expansion of IFMIS capabilities and scope to improve core public resource management functions and strengthen institutional capacity. This component also includes funds to support automation of the National Records Service.
The second component finances activities to build up the nation's statistical capacity to help the government to better monitor economic activity and to improve policy responsiveness.
The third component supports the government as it develops a national energy strategy. The strategy will include an action plan and an assessment of the public electric power utility's finances and financial management system.
The World Bank's International Development Association (IDA), established in 1960, helps the world's poorest countries by providing zero-interest loans and grants for projects and programmes that boost economic growth, reduce poverty, and improve poor people's lives.
IDA is one of the largest sources of assistance for the world's 82 poorest countries, 40 of which are in Africa.
Resources from IDA bring positive change for 2.5 billion people living on less than $2 a day. Since 1960, IDA has supported development work in 108 countries.
Annual commitments have increased steadily and averaged about $16 billion over the last three years, with about 50 per cent of commitments going to Africa.
For his part, ADWAC project for livelihood officer Lamin Jarju also underscored the importance of tree planting, saying apart from improving the soil fertility, trees also control erosion and serve as windbreakers.  
Read Other Articles In Article (Archive)