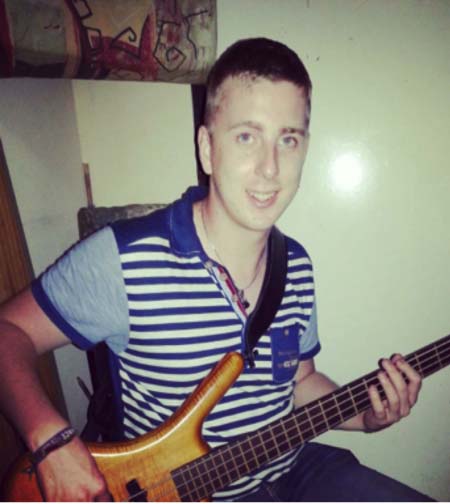 A student from one of the music schools in The Netherlands, Weltion College, has said Gambian music is in a positive direction.
Robert Sluter, a guitar player, is in The Gambia for his practical music training, and is attached to Holy Family Band. He has appeared in many concerts in The Gambia, during live performances.
"I appeared at the Mighty Joe's album launching at the Alliance Francaise.I wason the bass guitar for more than two hours, giving the Gambian crowd a scintillating entertainment ever, he explained.
He said he has performed with a lot of big names in the country, and mainly plays the bass guitar at most of the concerts now.
He commended Mighty Joe, stating that it all came about, after he met Mighty Joe when he starting performing for Gambian artistes.
"I am really looking forward to more festivals in The Gambia, as I already started rehearsing with the Holy Family Band".
Sluter said he will soon go back to his native Holland, and get back to school. After graduating, he will like to come back to The Gambia and work with more Gambian artistes.
"It's a dream come true in The Gambia; and to be honest not all my colleagues have the opportunity I have in The Gambia," he said.
"Playing at the country's biggest stadium is a big thing for me, and my college and my parents are very happy for me in The Gambia," he added.
Read Other Articles In Article (Archive)