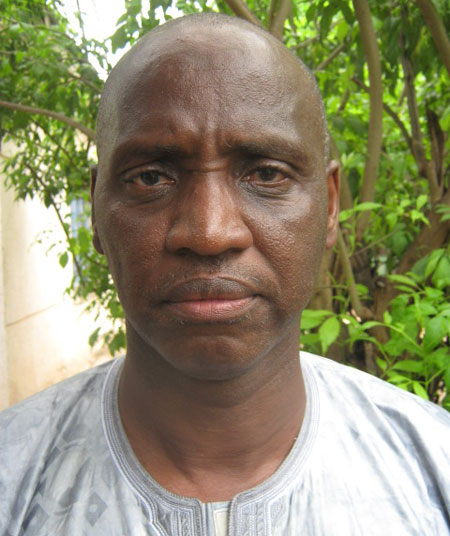 Thousands of people from different parts of Central River Region (CRR) recently gathered in Bansang, Fulladou, to commemorate World Aids Day.
The commemoration was observed in a form of speech presentation and march-past from Bansang Police Station to Bansang Youth Centre, and was attended by security officers, NGO representatives, social organisations, youth groups and a cross-section of the Bansang community.
In his address to the celebrants, CRR Governor Alhagie Ganyie Touray says the HIV epidemic is not only a health challenge; it also has social, cultural and economic consequences.
Governor Touray notes that it is an epidemic which affects entire nations yet touches on matters that are intensely personal and private.
"As we join the rest of the world to commemorate World Aids Day, I extend solidarity to all those infected with the virus," Governor Touray said.
According to the CRR governor, in other parts of the world, girls and women are disproportionately affected by the virus, owing to the global failure to address gender-based violence and discrimination.
 For his part, Alhagie Cham, Regional Aids Coordinator for CRR, said reports revealed that in 2008 nearly 10% of maternal deaths were associated with HIV and less than 50% of HIV positive pregnant women receive ARV drugs to prevent their unborn babies from being infected.
According to Mr Cham, from January to December this year, 1782 people in CRR were tested, out of which 155 were found positive.
The epidemic cannot be overcome without concerted efforts, he said, adding that fighting it can gain response more effectively by promoting and protecting human rights, through education and gender equality, particularly the most vulnerable ones.
Representing the regional health team, Alpha Mballow called for universal access to prevention, treatment, care, support and respect for human rights for people living with the virus.
Highlighting the relevance of this year's commemoration theme - 'Universal Access and Human Rights', Mr Mballow called on all and sundry to promote universal access to reproductive health, HIV prevention, treatment and support by working together to preserve maternal and child health.
The programme was chaired by Wandifa Samateh, principal nursing officer at the Bansang Hospital.
Read Other Articles In Article (Archive)