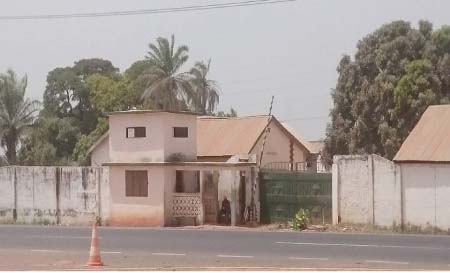 Ebrahima Yabou, yesterday testified before the TRRC through Skype, giving an account of how he was detained for two weeks at NIA and four years at Mile 2 (state central prison).

Mr. Yabou was among the first engineers who contributed to telecommunication development in the country.
The ex-Gamtel senior staff said after helping some students during the student demo in 2000, one Mansour Bah called him to report to the NIA, where he met FRI Jammeh who was head of the police, Ablie Kujabi, Daba Marena, Munirr Darboe and Samba Bah the then head of the NIA.
"They asked me to go with them to switch off the citizen FM radio station but I told them I couldn't because it was not my duty."
He testified that later on at 3 a.m., a group of people knocked on his door and asked him to open it. He added that he called the police that he heard some people knocking on his door.
The two police officers who came to his house calmed those knocking on his door and took him to the Police Headquarters and later handed him over to them. "I recognised Francisco, a foreigner who arrested me."
The witness explained that he was later taken to NIA at 4 a.m., where he was put in a small house with one detainee. He added he was later taken to Bamba-dinka after three days.
He adduced that he was kept there for 21 days without taking bath and described the condition of both the cell and food as bad.
"I had no access to my family and legal representation. I was later taken to Kanifing Magistrates' Court before Justice Rose and she said she didn't have jurisdiction to hear the case."
Mr. Yabou continued that he was later taken to Mile 2 in confinement cell No. 4.
"We were not allowed to receive visitors' food for after three months," he said, adding that after they were charged with treason. During the confinement at Mile 2, they had to go to High Court for four years and four months but was later acquitted and discharged.
After winning the case, he indicated that he was not reinstated to his position at Gamtel; while adding he was advised to leave the country, which he did and now a resident of Manchester.
Read Other Articles In Article (Archive)