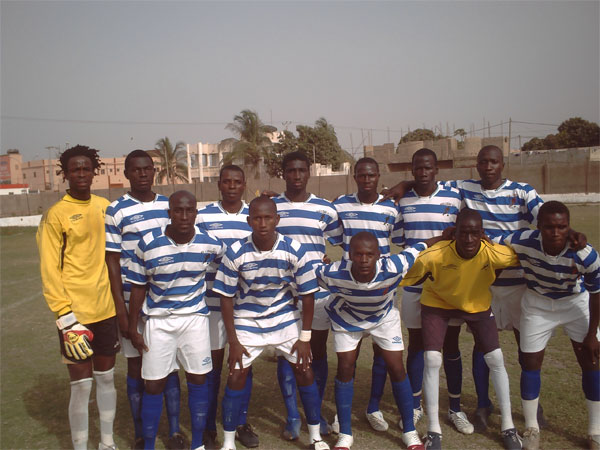 The double champions of the 2007/8 GFA league, Wallidan, who are faced with  what seems like a bad start in the first round matches after three weeks of play, are yet to impress their fans.
In four matches, Wallidan have managed two draws and two defeats.  They lost to Samger 2-1 in the super cup final, played out two draws against Steve Biko and Tallinding United and faced a humiliating 3-1 defeat under the hands of fellow contenders Bakau United.
The team played three games without star striker Sainey Touray, alias Ballack, who could not feature due to a slight knock. But following his appearance this season against Bakau United, Ballack gave his side the lead in the first minute of the game but his efforts became unless when Bakau equalised and then increased the margin to 3-1.
Despite putting up a good first half performance the team succumbed to Bakau and lost it all in the second half.
With the departure of former striker Modou Ngum to Sea View, the team's problem was associated with the strike force but its technicians should be working on taking the team back to its winning ways.
As they are set to take on a side that are two points ahead of them, Gamtel, in week four matches, the Blue Boys will be faced with the cumbersome task of earning their first win this season on Thursday.
Read Other Articles In Article (Archive)