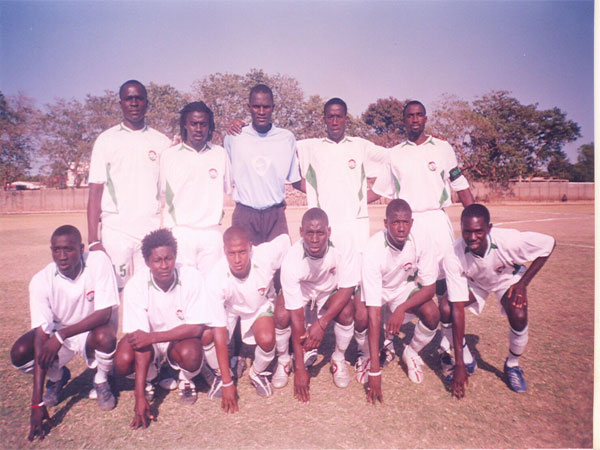 After a poor performances in this year's domestic league which saw them going to playing second division league football next season,
the 2007 FA Cup winners GPA will open their FA Cup campaign against the second division side Tallinding United FC in the 2nd round of  draw of the FA Cup. Will GPA Defend Title ? As The FA Cup enters its Second Round.
 GPA's only hope of silverware this year is to defend the FA cup title after they were relegated into the GFA second division league.
Meanwhile the second round of the FA Cup will feature a very interesting games with Serrekunda East traveling to Brikama Ba, Kaira Silo to host Water Man of Basse after they knocked out the Western Region Boys Jambanjelly by 1-0 to advance to the next stage. Y/Africans mange to advance to the next stage after they beat Jarra West by 6-1 on penalties.
Below are the fixtures of the second round and the results of the greeneries
Brikama Ba  6   1  Jarra West       -    Brikama Ba
Waterman    1   0 Jambanjelly       -    Basse
Star Light     0   1 Flamenins         -    Stadium
ADWAC       1   1Young Africans   -  Kerewan
Young Africans won 5-4 in penalties
Fixtures of the second round
Wed 13/08/08    GPA vs Tallinding Utd  Stadium
Wed 13/08/08    Nema Utd vs Flamenins  S/k West
Wed 13/08/08    Brikama Ba vs SK East Brikamaba
Thur 14/8/08      Kaira Silo vs Waterman Stadium
Thur 14/8/08      Interior vs Ham Ham S/k West
Thur 14/8/08      Brikama Utd vs Young Africans S/k East
Meanwhile the third round is expected to be ballot after the end of the second round with the teams that are already in the first division.
Wallidan, Hawks, Samger, Real, Armed Forces, Africell S/Matty, Gamtel, Bakau Utd, Steve Biko, Sea View plus 6 qualifiers in 2nd Round.
Read Other Articles In Article (Archive)