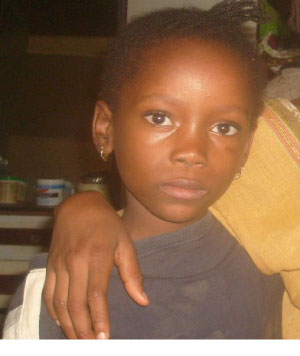 Haddijiatou Jallow, aged 10, is in dire need of help as she is in a critical condition presented with a three-week history of fever, throat pain and difficulty to breathing.
The family in Latrikunda Sabiji is knocking all doors to save the life of the little girl.
They are appealing to the government, NGOs, and philanthropists to come to the aid of the child for an overseas treatment, as recommended by her medical report.
According to medical report obtained from the Royal Victoria Teaching Hospital, the patient is suffering from noisy breathing and difficulty in swallowing.
The report indicated that the patient was first seen at the MRC as an outpatient, noting that three days prior to presentation, she started bleeding from both the mouth and the noise.
It was further indicated that she was taken to the MRC, got admitted for three days until bleeding subsided and finally referred to the RVTH.
"On examination, she had nasal flashing with congestion. The tonsils were swollen erythematous with thick secretion. There was slough of tissue that spontaneously drops off from the mouth," the report revealed, indicating that the slough was taken for cytology report but result still not available.
"We had an impression of nasophasengeal tumour of 5.05 cm in diameter as confirmed by CT scan. As we don't have the means to operate on this child, with the delay to receive the cytology result I therefore recommend for an overseas treatment," the report states.
Meahwile, anyone who wishes to render humanitarian support to Haddijiatou Jallow can contact Gai Haddy Sey on: +00220 9994128, 7875031, or 3360076 or better still via email at thepoint13@yahoo.com.
Read Other Articles In Article (Archive)