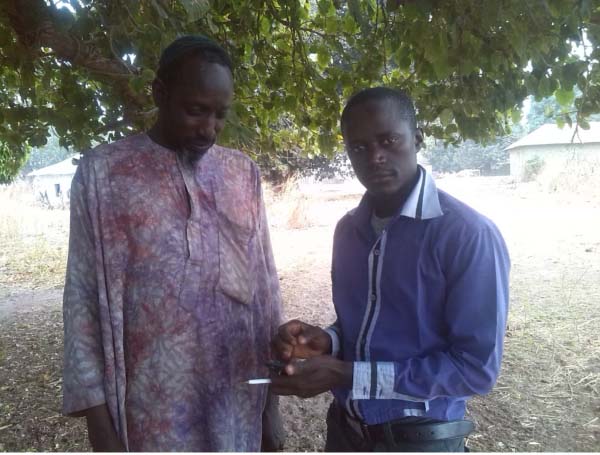 World Food Programme (WFP) Gambia country office recently ended an impact assessment exercise on the financial assistance given to rural communities in the Niamina Dankunku and West districts in the Central River Region.
In the past four months, the UN global food agency's Gambia office disbursed about 15 million dalasis to about 1404 less food insecure households in 60 communities in the two districts, under a process called "cash transfer" with the target of improving the nutritional status of the beneficiaries.
The house-to-house assessment exercise, which was conducted over the weekend, was geared toward engaging the beneficiaries' nutritional level of improvement since the commencement of the four-months financial aid, which expired in December 2014.
The European Commission financed the cash transfer project for Humanitarian Organization (ECHO) for Humanitarian and Civil Protection Intervention.
In an interview with reporters, the chiefs of Niamina Dankunku and Niamina West districts of CRR, Soulayman Keita and Ngai Dampha, both thanked the World Food Programme country office for supporting the respective communities, asserting that it has immensely impacted on the lives of the beneficiaries.
According to them, the financial aid has always come at critical times when produce from their last farming season got finished, and that of this year was yet to be harvested.
They advised the beneficiaries to engage in farming, not only for the realization of President Jammeh's Vision 2016 agenda, but also for the improvement of their nutritional status.
The WFP programme assistant, Nuha Nyassi, noted that the objective of the monitoring exercise was geared toward assessing beneficiary households on the utilization of the cash transferred, and its linkage in impacting their nutritional status.
He explained that the results from the exercise would avail the country office the opportunity to compare the nutritional status of beneficiary households before the intervention and post-intervention.
Nyassi added that the post-intervention results would adequately informed the country office and its project implementation partners, and by extension the donors on the impact registered on the beneficiaries reached over the past four month's intervention.
He expressed optimism about registering remarkable achievements in scaling up the nutritional status of beneficiaries, for the diet diversity indicators are amply manifested.
Kebba Ceesay, one of the beneficiaries from Sey Kunda village, said his family has benefited from the aid four times.
This, he said, has maintained and improved their nutritional status, while urging WFP to extend the aid due to the poor rainfall and other factors that affected this year's farming season.
Read Other Articles In Article (Archive)