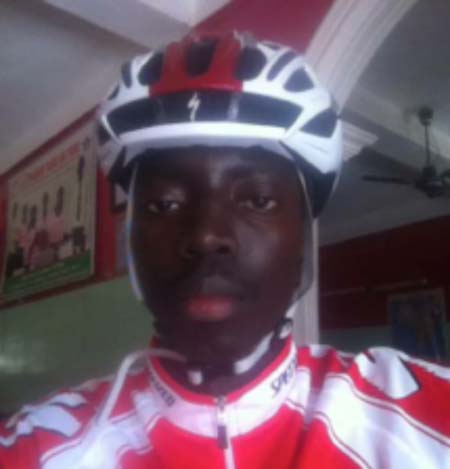 The annual (Weur) Senegal cycling tour has commenced with a convoy of 50 people.
It will kick off on 19 December 2015 from Thies to Louga with a distance of 127 km. 
The annual tour is competed with the participation of two Gambian cyclists, Samba Jallow and Samba Bah, accompanied by their coach Momodou Lamarana Bah in the annual tour.
According to the Gambia Cycling Association's secretary general Baboucarr Jabbai, the tour has so far covered Louga to St. Louis, St. Louis to Richard Toll as at 21 December 2015.
The tour is expected to end on 31 December 2015 with the last tour from Dakar back to Thies about 112km.
Jabbai added that today Tuesday 22 December 2015, the tour is set to continue from Podor to Matam with 242km and from Matam to Bakel with 154km race.
On Thursday, he said, the tour would proceed from Bakel to Tamba Kunda, Kolda, Sedhiou and Ziguinchor. 
It will finally get to Banjul on Sunday 27 December where they will engage in time-trial competition.
From Banjul, he said, the tour would continue to Kaolack with 134km and from Kaolack to Kaffrine 64km, and Kaffrine to Fatick with 164km.
The tour will end with a kick-off from Fatick to Mbour about 63km, Mbour to Dakar 70km unto the last point from Dakar back to Thies with 112km on Thursday 31 December 2015.
SG Jabbai revealed that the tour would arrive in Banjul on 27 December 2015 with a convoy of 50 people, 5 cars and a caravan where they would like to organize a close circuit race with local Gambian cyclists.
According to information confirmed to him from the organization team manager from Senegal, he said the first, second and third positions contesters to arrive would be rewarded by the Gambian authorities.
The statement further revealed that (Weur) Senegal cycling tour is not just a sport event but also a solidarity one, he said.
He added that after the winners' award ceremony, they would offer thousands of school equipment packs and T-shirts to chosen children in the public.
He said the awarded children would be selected after a set of questions in different topics including history, geography, culture and citizenship, while specifying the values essential to their countries.
He added that the occasion is held to show the interest attached to sport and education.
Read Other Articles In Article (Archive)