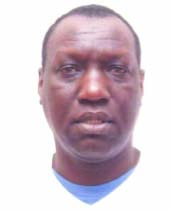 A retired former FIFA and CAF referee, Alagie Ebrima Faye, has said that without proper structures it is going to be very difficult for Gambians to progress in the sporting arena.
Faye made this remarks in an exclusive interview with this reporter at The Point office in Bakau.
Faye asserted that without proper structures it would be very hard for Gambian football to develop, adding that there is a need for a nation-wide league in which teams in Kombos will play against teams in the provinces.
Faye further stated that football is a multi-billion dollar business where no football associations depend on their government for football's development.
Faye pointed out that in 1990 the vice chairman and spokeman of the GFA Normalization Committee Omar Sey had organized a massive FIFA course in the country, which attracted all disciplines in football, noting that on the side of the referees Musa Jallow from URR, Keita from CRR and Kebba Bojang all benefited from that course.
Faye stated that Omar Sey had decentralized football to all corners of the country in the year 2000, and has contributed tirelessly towards the development of football in Africa and Asia.
Faye appealed to Bori Darboe to apologize to Omar Sey for accusing Omar Sey of fighting the late Badou Jasseh, the former FIFA and CAF referee who officiated the African Cup of Nations in Egypt and FIFA Junior World Cup, and served also as a match commissioner for CAF.
Faye urged the Gambians to really behind the Normalization Committee in order for them to uplift Gambian football to higher heights.
Faye applauded the government for their tremendous contribution towards the development of Gambian football, and he seized the opportunity to call on all Gambians to come out and patronize Gambian football.
Read Other Articles In Article (Archive)