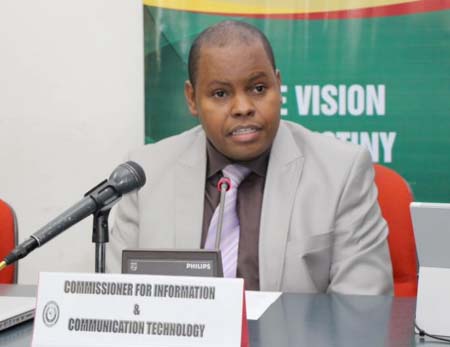 The Economic Community of West African States (ECOWAS) is to set up sub-regional television and radio channels in furtherance of efforts to enhance regional integration in West Africa.
Isaias Barreto da Rosa, Ecowas commissioner in charge of Telecommunications and Information Technologies, said Ecowas heads of state have already given their blessing to the project of establishing the broadcast channels.
The Ecowas Commission's Directorate of Telecommunications is taking the lead in setting up the TV and radio channels, meant to promote regional integration and West African identity and values.
"A study has been done and the setting up of the channels is estimated to cost between $20 – 25 million," Dr Barreto da Rosa said, while making a presentation on 'ICT as a means of integrating people across West Africa' at a weeklong seminar for young West African journalists, recently held at the Ecowas Commission in Abuja, Nigeria.
He said Ecowas alone cannot undertake such investment, so a committee has been set to reach out to potential partners so as to make the venture a public-private partnership.
"That is where we are now," the Ecowas commissioner said.
When completed, the TV and radio channels will broadcast in English, French and Portuguese across Ecowas, as well as in Europe, US and Asia.
Dr Barreto da Rosa said it will broadcast via satellite, cable, DTT, and Internet.
He noted that the channels will help West Africans in the diaspora to follow what is happening in their region, not only their respective countries.
The broadcast channels would provide adequate information about Ecowas, its visions, projects, programmes, successes and challenges.
The commissioner said the existence of the sub-regional broadcast channels would help in enlightening the people and enhancing their participation in the realisation of the vision and objectives of Ecowas.
Read Other Articles In Article (Archive)