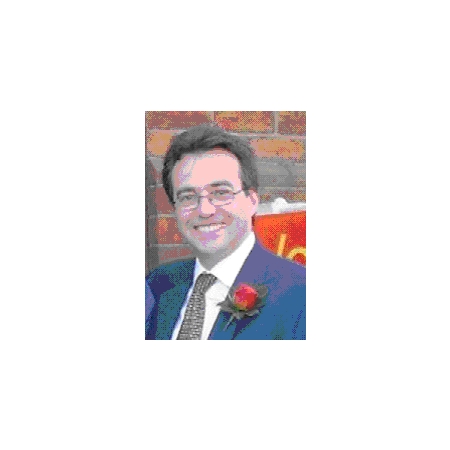 Unfortunately the immigration debate is still raging on and is now hard to avoid it as Phil Woolas, the new Immigration Minister of the United Kingdom told the nation this morning that there is no other option but to curtail the number of migrants coming into the country. This he said is due to the current economic meltdown. His statement has attracted reactions from various human rights and other pressure groups urging him to exercise restraint.
The new minister argued that the government would even 'make it harder' for non European union nationals to come to work or live in the United Kingdom due to obvious reasons. It is interesting to note that this is his first official statement in his new job but the outspoken minister said that migrant reduction is essential during this economic turndown.
His warning was condemned by immigrant welfare organisations, which claimed the move towards quotas conflicted with the Government's settled policy on migration. This policy includes that points-based entry system. The policy, they argued, should be maintained prompting Keith Best, chief executive of the Immigration Advisory Service, saying publicly that «Whenever we face a recession, poor old migrants get the blame, but I don't think I was expecting a newly appointed minister to lead the baying pack.»
Even though some of his colleagues such as the Labour chairman of the Home Affairs Select Committee, opposed a quota on immigration claiming that it was the opposition Conservative's policy to do that, Mr Woolas maintained that it was necessary and sensible to curb immigration taking the economic situation into consideration.
Even though immigration issues were like a taboo and very sensitive in nature such sensitivity is gradually running out in the drains. The figures about immigration is hard to tell as the government publicly said that it is hard to make a honest and accurate figure but whatever the case a regulation was necessary.
Mr. Woolas said: «It's been too easy to get into this country in the past and it's going to get harder. If people are being made unemployed, the question of immigration becomes extremely thorny. This Government isn't going to allow the population to go up to 70 million. There has to be a balance between the number of people coming in and the number of people leaving.»
But the Liberal Democrats on their part disagree and instead said it was surprising the issue was being considered now, when many immigrants were in fact 'returning home'. The party noted that it was rather worrying that both Labour and the Conservatives seem to be opening up this debate now at a time when traditionally people have looked for scapegoats in immigrant communities for economic problems, and in fact exactly the opposite is the case. The Liberal Democrats believe that people who get the hardest hit first are often migrant communities.
Harriet Harman, Labour senior official who took charge of various important position in government including the Deputy Party leader of the current government, has been very sensitive and rational about immigration. The senior official, who is among those who had authorised this correspondent to consult her office any time regarding such important issues, always maintained a positive stance and attitude about the matter thus attracted a lot of support in her constituency that is current harbouring thousands of migrants.
Harriet Harman travelled around the African continent and this correspondent recently informed her about the number of Gambians in her constituency of Peckham and Camberwell who might need her support and assistance. Nevertheless, other commentators on the matter maintained that a tougher immigration policy would also require getting the British back to work because it is mainly migrants who are doing most jobs that 'British people don't want to do'.
This correspondent can attest to that fact because where he has been working recently at the famous KensingtonPalaceGarden, he found dozens of East European nationals who recently completed their English studies and now doing various kinds of jobs in other sections.
The opposition Conservatives however noted that if the government is trying to match Tory policies on setting immigration limits such must be «carefully explained» pushing the debate further.
Following the introduction of the point based system, the government recently the Home Office believes it could help create a flexible and fair immigration system in which people are awarded visas accordingly. The Home Office has been very helpful in giving such advice and guidance and always maintained that they want everybody to be treated equally with the same opportunity according to law.
A Gambian solicitor who spoke to The Point during the weekend maintained that any Gambian with difficulty or problems about their immigration matter are free to consult them for legal advice.
The National Union of Journalists who officially invited this correspondent in their next meeting is expected to discuss the issue and to see how best they could lobby the government in that regard. The debate continues.
Read Other Articles In Article (Archive)