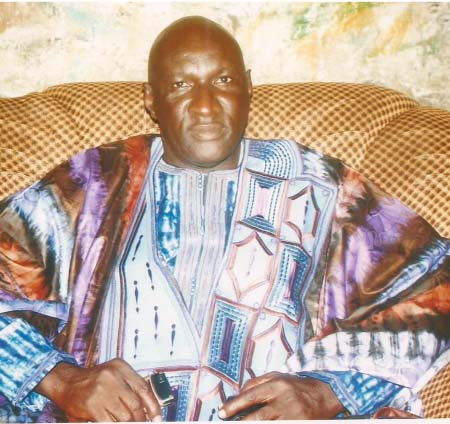 Nine district chiefs in West Coast Region (WCR), including the paramount chief of The Gambia, on 7 February 2017 renewed their loyalty to President Adama Barrow and his government.

The chiefs made this expression during a meeting with the deputy governor of the region, Musa Suso, who invited them to inform them of his position to rally behind President Barrow.
The meeting at WCR governor's office was attended by the CEO of Brikama Area Council, president of the WCR Alkalolou Association, representatives of the Supreme Islamic Council among others.
Deputy Governor Suso said one of the purposes of the meeting was to advise the chiefs to rally behind President Barrow whom the Gambian people have chosen to be the president of the country.
"For the past 22 years, Jammeh was in power and now that the almighty Allah has decided and the Gambian people changed Jammeh, let everybody have faith and rally behind the new president, Adama Barrow, and support his development agenda for the best interest of this country," Mr Suso said.
According to him, since the regime of President Jawara, the people of Foni have not been in opposition; they always rally behind the sitting president.
"Therefore, I want this trend to continue," the deputy governor said. "I expect all the chiefs to live up to expectation and be independent in the dispensation of their works. We need to have faith and give support to the new government to better implement its programmes."
He also commended President Barrow and his coalition for "the sound victory" and assured the new government of the support of all the districts in West Coast Region.
At the end of the meeting, a felicitation letter was sent from the chief of Foni Kansala District to President Barrow, on behalf of the district.
The letter was sent to the president through the office of the governor of WCR.
According to deputy governor Suso, all the other district chiefs in his region have written to the president to assure him of their support to his government.
Paramount Chief Demba Sanyang, speaking on behalf of the district chiefs, said the chiefs are ready to work with the government of President Barrow with all their hearts.
Read Other Articles In Article (Archive)