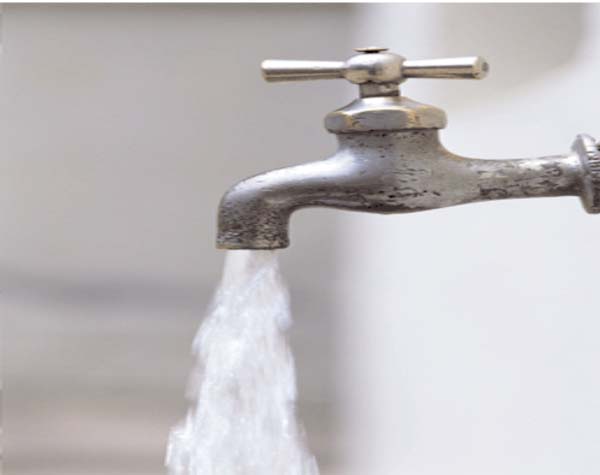 The perennial low volume of water supply in Bundung is increasingly becoming a problem to the residents, The Point newspaper can report.
Access to pipe borne water in the community has become a great challenge for the people as the taps hardly have water when it is needed most.
Residents of compounds without tap are feeling the larger brunt for they have to be regularly monitoring the street taps or leave all their household chores to queue at the taps so that anytime water is available they can have.
Jankey Ceesay, a mother of five children, said she finds it hard to prepare her kids to school on time due to "the recurring lack of water supply".
"I now force my children to take bath with cold water [water that was stored since the previous night] in the morning because hardly is water available at the taps in the morning," she lamented.
According to Jankey, sometimes even water for cooking is a problem because "water from some wells is not healthy for cooking" so they only rely on the taps to get clean water for cooking and drinking.
She pointed out that it is very strange to have running water from the taps during the day."That is very rare now," she emphasised.
Isatou Jaffuneh, a-19-year-old girl, said since her childhood days, water has been an issue in Bundung.
"We hardly have access to water during the day," she said, adding that the lack of water affects her through delay in doing household chores like laundry and preparation of food.
"I always go to bed at 2a.m. because the tap normally opens at around 1a.m. or thereafter and I have to fetch water before going to bed," she said."This has been affecting my studies because I find it difficult to concentrate in class due to the fact that I am always sleepy."
For Muhtarr Jawo, a-27-year-old shopkeeper at Bundung, the community needs running water 24/7 like any other community because "without water, life becomes very difficult".
"As it is now, we have to wait until late night to be able to fetch our gallons because if you missed that time, it means no water for you till the following the day," he bemoaned.
"We want to know what the problem is, why are we not having normal running water: is it the fault of Nawec? Is there shortage of boreholes, or are customers not paying the debt owed to Nawec?" the shopkeeper inquired."This water shortage is very unfair to us living in Bundung."
Read Other Articles In Article (Archive)