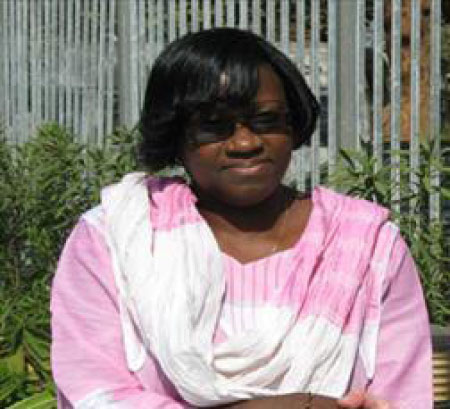 West Africa Network for Peace Building (WANEP) Gambia on Wednesday conveyed a two-day stakeholders' dialogue on the convention on cluster munitions at the Tango conference hall in Kanifing.
In her welcome remarks, Pamela Cole, WANEP Gambia national coordinator, said the meeting was held to debate and dialogue, in order to move the cluster munitions convention's common agenda forward, "to rouse it from deep slumber to action".
She said the participants reached a common destination that will no doubt contribute to the cherished peace and stability of the Gambian nation.
"The Gambia as a nation, we do not produce use or stockpile cluster munitions," the WANEP coordinator said. "We must remain on the side of peace, the winning side, the side of history, the side of posterity. We must stand in solidarity with victims, civilians who continue to bear the brunt of this dangerous and indiscriminate weapon."
She further told the participants that Gambians as a people of faith, there is need to raise their voices for the protection of lives and promotion of peace by calling on the government to ratify the convention and stand in solidarity with the thousands littered all over the world whose lives and property and livelihood perish as a result of cluster bombs.
According to her, state and non-state parties will this year converge in Oslo for the third meeting of state parties, to review the action taken and progress made in the past year.
"Therefore, as we deliberate, brainstorm, and dialogue, we will continue to seek the support of our cherished stakeholders and partners, parliamentarians and other government officials to follow up and support the ratification process of the convention on cluster munitions - the next logical step following the signing of the treaty in Oslo in 2008 by our government and ultimately participate in subsequent meetings as state parties," Ms Cole said.
The permanent secretary at the Ministry of Defence, Harry Sambou, in his remarks on the occasion, said the issue of cluster munitions has been and remains an area of concern for the Ministry of Defence.
According Mr Sambou, since in 2006 the Government of The Gambia, under the able leadership of the president, has been participating in the process leading to the drafting, negotiation and adoption of the Treaty in Dublin, Ireland, in 2008.
"This process culminated in the signing of the convention in Oslo in 2008 of which The Gambia was a part. The delegation comprising the Ministry of Defence was led by the minister of Interior, Hon. Ousman Sonko," he said, adding: "This was a demonstration of the interest and political will of the Gambia government in the cluster munitions process."
Read Other Articles In Article (Archive)