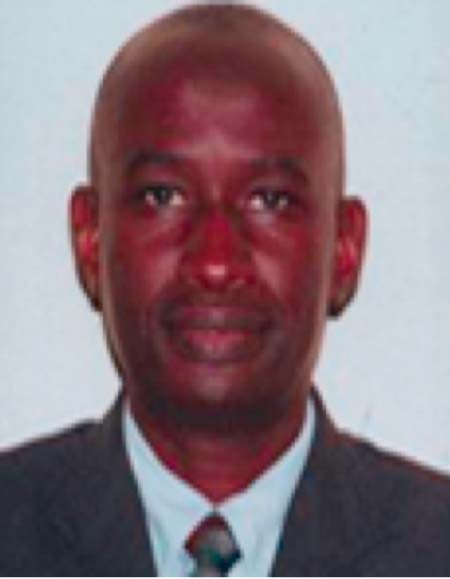 (Tuesday September 06, 2016 Issue)

The West African Institute for Financial and Economic Management (WAIFEM), in collaboration with the Central Bank of The Gambia, yesterday commenced a ten-day regional training course on economic and financial report writing skills and presentation techniques.

The training course, which runs from 5 to 14 September 2016 at the Paradise Suites Hotel in Kololi, attracted participants from The Gambia, Nigeria, Sierra Leone and Ghana.
In his welcome remarks, Ousman Sowe, WAIFEM's Director of Financial Sector Management Department, who represented the institution's director general, said the main objective of the course was to empower participants with the capacity to communicate well, which is a powerful tool for job effectiveness.
He said the special focus of the training course includes developing report writers' appreciation of the English language, and enhancing their competencies to structure, write and present more effective economic, financial and other reports.
He gave an overview of WAIFEM, saying the institute was established on 22 July 1996 by the Central Banks of The Gambia, Ghana, Liberia, Nigeria and Sierra Leone, principally to strengthen capacity on a sustainable basis for macroeconomic, debt and financial sector management in the countries of member banks.
Mr Sowe also dilated on the importance of effective communication in today's economic and business milieu and the need to keep abreast with global developments, unprecedented changes and transformation in communication, necessitating WAIFEM to add the training course to its menu of programmes in 2002.
Declaring the regional course open, the Governor of the Central Bank of The Gambia, Amadou Colley, said successful report writing requires professionalism, in-depth knowledge of subjects discussed, concentration and exceptional writing skills.
Often, reports are written to inform, make proposals or recommendations for change analyze and solve problems, present the findings of an investigation or project and record progress.
"In report writing, you must consider clarity, organisation, content and format and take into consideration the in-house style of writing a report," he said.
The CBG Governor noted that a well written report that is poorly presented might sends the wrong signal to the audience.
Therefore, he added, effective presentation techniques entails the use of visual aids, short presentation time, fewer bullet points on each slide and making the presentation interesting by punctuating it with interesting, but relevant stories.
"Most managers may have the quantitative skills for policy formulation and analysis, which in itself is not a sufficient tool in modern economic and financial management," he said.
It was equally important for managers to sharpen their communication skills to enable them pass information convincingly to the appropriate level of decision-making, he noted.
Data gathered, but not effectively communicated and utilised for decision-making "are worthless", he said.
Read Other Articles In Article (Archive)