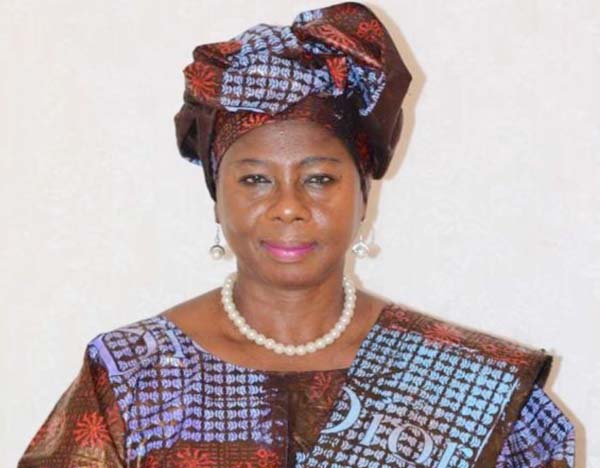 (Tuesday September 06, 2016 Issue)

Dr Isatou Touray, an independent presidential candidate, has promised to serve for only one term if elected president of The Gambia in the forthcoming presidential election on 1 December.

"I am committed, if elected, to serve for one five-year term only," she said on Friday at the official launching of her presidential bid at the Kairaba Beach Hotel in Kololi.
For all the known candidates for the upcoming presidential election, only Dr Touray and Halifa Sallah of the People's Democratic Organisation for Independence and Socialism (PDOIS) party have promised to serve for only one term.
Other party leaders promised to make The Gambia an earthly paradise, but not to serve for a term and leave.
Presently, The Gambia is one of the two West African countries with no presidential term limit, and the incumbent president vowed to continue leading as long as Allah wishes.
The 15-member West African regional bloc, Ecowas, in 2015, tried to institute a two-term limit in all member states, but the governments of Gambia and Togo vehemently opposed the proposal leading to its shelving.
Dr Touray, the first female to vie for presidency in The Gambia, said in serving her one term, if elected, she would work with all those who have the capacity and commitment to salvage The Gambia "as it totters on the brinks of total collapse".
"I would work with all the existing parties and Gambians to steer the country towards a direction that will enable it to respond to the needs and aspirations of the people," she said. "Together, we can bring the change that is needed."
The 61-year-old women's rights campaigner said together with other meaningful Gambians, the country can be stopped from further degeneration and be given a new lease of life where hope, love and appreciation of each other, respect for fundamental freedoms, and peace will thrive.
Dr Touray, her emblem a broom, said the widespread belief that the ruling Alliance for Patriotic, Re-orientation and Construction (APRC) party cannot be defeated in election "is a misconception".
She told a hall full of cheerful supporters, mainly women, that everyone has his/her vote as a weapon to effect the desired change.
She said it is her fervent belief and conviction that there can be a change for a better Gambia, when all efforts and political capital are directed at the singular goal of ushering in a new and third republic.
She promised that under her leadership, the third republic will bring in progress by building strong democratic instruments and institutions, repealing the obnoxious laws that restrict people's freedom and liberty, building a strong economy and levelling the political playing field.
The presidential aspirant said she observed the current dispensation in The Gambia over the years, but what she saw is a "deteriorating Gambia with the deteriorating institutions".
She said: "Gambians today are not free to say what they think. Fear and terror have so gripped the people that most will look behind their shoulders before they speak.
"Those in power are not listening to the demands for political or economic reform. Conditions for political participation have been so crafted that political pluralism has been curtailed, generating a feeling of powerlessness among many.
"Too much power is concentrated in too few hands. Those who make decisions on behalf of others are too often not accountable.
"The immediate and compelling task before all of us is to awaken our consciousness of the sovereign power that resides in the people to use our votes as the instrument of change to free ourselves from the rule of fear and terror."
Dr Touray, mother of four, said Gambians need a new approach to government that involves the people in decisions that affect them.
"I will restore the sovereignty of the people, end impunity and decentralise authority and power," she said.
"I seek your support in our quest to bring The Gambia out of isolation, to build bridges and linkages with people of other nations in partnerships that safeguard, protect and promote the interest of Gambia as a sovereign state."
Political observers said though this is the lady's first time to contest for presidency, she is likely to pull more votes than some of the decades-old political parties in the country.
A student of the University of The Gambia majoring in development studies said Dr Touray has a strong connection with the grassroots people through her campaign for women's rights.
"She has eaten with them, danced with them over the years, so they would naturally have more leaning towards her than the politicians who only go to them in big cars and nice 'haftan' once in a while just to campaign and come back," said the student, who prefers anonymity because his university education is being sponsored by the government through the Ministry of Higher Education.
Another university student, Modou S. Joof, who is majoring in political science, however, said Dr Touray's popularity as a feminist activist might not necessarily translate to her popularity as a presidential candidate.
"She will largely be banking on the support of women and youths, but most of the women are uneducated and unaware and have grown to fully accept the patriarchal nature of our society."
However, Joof admitted that the lady could be a force to reckon with in the December 2016 presidential election.
Read Other Articles In Article (Archive)