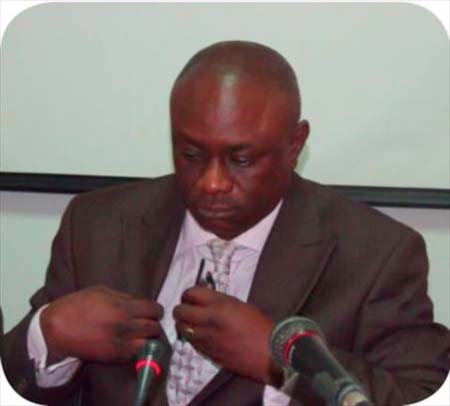 The West African Institute for Financial and Economic Management (WAIFEM) in collaboration with International Monetary Fund (IMF) on Monday commenced a 10-day regional course on balance of payments (BOP) statistics.
The training, supported by the West African Monetary Agency (WAMA), is underway at a hotel in Kololi.
It was organised to enhance the skills and understanding of West African central banks and ministries of finance and economic affairs on the development and harmonisation of BOP statistics in the sub-region, in line with the ECOWAS Single Currency Roadmap Project.
Speaking at the opening ceremony, Director General of WAIFEM Prof Akpan Ekpo said the main objective of the course is to get participants conversant with the revised BOP manual.
In a statement read on his behalf by Chris Kenze, WAIFEM director of Macro Economics Department, Prof Ekpo said the course is expected to upgrade the knowledge and skills of participants in the compilation of BOP and the inter-linkages between BOP and other sectoral accounts.
In his remarks on the occasion, Governor Amadou Colley of the Central Bank of The Gambia, said BOP records the value of a country's transactions with the rest of the world in goods and services, income and transfers.
It also records the changes in a country's financial claims and liabilities to the rest of the world.
He said BOP statistics assist economic agents to determine the link between the domestic and external economy, and the sustainability of the factors influencing external transactions.
In a statement read on his behalf by 1st deputy Governor Basiru Njie of CBG, Governor Colley said deficit in the current account of a reporting country may imply that the value of its imports both goods and services is greater than the value of its exports.
"This has important policy implications," he said. "This deficit needs to be financed in order to maintain balance of payments sustainability."
Governor Colley pointed out that statistics that is not timely and accessible is not useful, adding that lessons from the recent global financial and economic crises lend support to the fact that countries should meet global standard for dissemination of data to the public.
Alassan Jallow, principal economist at West African Monetary Agency (WAMA), said the agency will deepen collaboration with WAIFEM and IMF on other key components of the ECOWAS Single Currency Roadmap.
Such components will include monetary policy frameworks, banking supervision, capital account liberalisation, migration to IFRS and exchange rate stabilisation.
The training course brought together participants from WAIFEM member countries such as Ghana, Nigeria, Sierra Leone, Guinea and Liberia, Togo, Senegal and The Gambia.
Read Other Articles In Article (Archive)