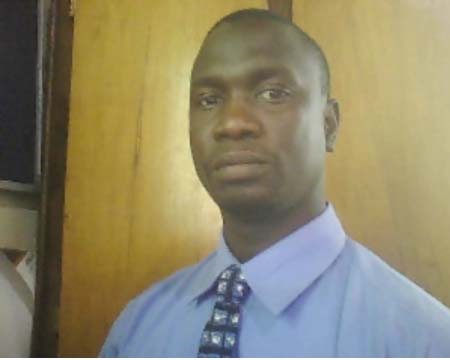 The Gambia Deaf Sports Association (GDSA) has been approved as an affiliated member of the West African Deaf Sports Union (WADSU), according to an e-mail sent to Pointsports by officials of the GDSA.
The association has also been given the green light to participate in the 4th edition of West Africa Deaf Football tournament scheduled to take place between 31 July and 9 August 2014 at Stade De Kugue, Lome, Togo.
The approval document dated 3 April 2014 and signed by Amuda Y. Ibrahim, president of WADSU, reads:
"The West Africa Deaf Sports Union, the sole governing body for deaf sports in the West African sub-region, affiliated to the Economic Community of West Africa States/Youth and Sports Development Centre (ECOWAS/YSDC), wishes to confirm that Gambia Deaf Sports Association is one of our members.
"They were invited to participate in the upcoming 4th Edition of the West Africa Deaf Football Tournament holding from 31st July – 9th August 2014 in Stade De Kugue, Lome, Togo.
"We wish to strongly support their request for financial and material assistance to participate in the tournament successfully.
"This will also support the empowerment policy of the government and make them productive.
"We wish to thank you for your kind consideration and approval of their request."
Lamin M. Ceesay, president of the GDSA, expressed delight in the true achievement and great opportunities of the GDSA in its development and contribution to Gambia sports.
He added that they are known and recognized by all the top authorities and stakeholders in sports development as well as at national and international stakeholders/federations and associations.
"Through our good efforts at the development and contribution to sports our Association was able to receive the first-ever approval membership document with support statements to participate in the 4th edition of West Africa Deaf Football tournament from 31 July to 9 August 2014 in Stade De Kugue, Lome, Togo," he added.
"In light of this, I would not hesitate to call on the attention of Gambia Football Federation (GFF), the National Sports Council (NSC) and the Ministry of Youth and Sports to come to our aid like they have been doing for many national football teams," he went on, saying: "I hope they will recall us in respect of their Vision and Mission statements (Equality and Dignity for all in Sports)."
"We want to underline the fact that we are of the opinion that equality means both rights and obligations. We want to be equal citizens by sharing all the benefits as well as the duties with our fellow citizens in all fields of society," the GDSA president said.
"My final call will of course go to our Most sincerely and beloved President Sheikh Professor Dr Alhaji Yahya A.J.J. Jammeh, whose intentions and struggle for this peaceful country will enable us to raise The Gambia's flag at the abovementioned event as well as to put us in confident manner to attain excellence in deaf sports and then bring glory to the nation."
He concluded: I can be got at lams_lamin@yahoo.co.uk / +220 77 28 0 92 / 64 8 77 9. Official Tel + 220 88 0 55 88.
Read Other Articles In Article (Archive)