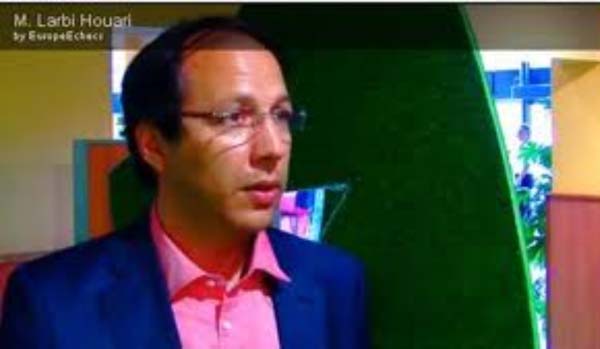 Larbi Houari, president of the West Africa Chess Association (WACA), has said he looks forward to seeing more chess competitions organised in The Gambia.
Mr Houari, who was speaking recently at the Badala Park Hotel at the end of the Gambia Open Chess Championship organised by the Gambia Chess Federation and sponsored by Kasparov Foundation, added that he is very proud to see so much enthusiasm for the game in The Gambia and hopes more events like the just concluded one will be organised in The Gambia.
He noted that he had the opportunity to meet the President of the Gambia National Olympic Committee (GNOC), who arranged a meeting for him with the Minister of Basic and Secondary Education on Monday.
Mr Houari, who was supposed to return home on Monday, stated that he had to delay his flight till Tuesday because "it is important for The Gambia to start something with schools".
"Now we target both top players and beginners," he pointed out, saying he hopes the enthusiasm will continue to grow.
"The Federation needs the support of everyone to succeed," he stated, calling on everyone to try to engage in positive things and avoid things that will not work.
He concluded by wishing everyone good luck, saying they have special thanks for Mr Garry Kasparov. 
Mawdo Sallah, Secretary General of the Gambia Chess Federation, said that was the first time for The Gambia, in the history of the Federation, to receive such 'marvelous' prizes.
He therefore thanked and prayed for Mr Kasparov and Mr Houari, wishing them both the best of luck in their quest.
He revealed that they are thinking of having a junior tournament soon and therefore tasking all 13 clubs present during the championship to start recruiting younger players.
Amadou Jallow, second vice president, Gambia Chess Federation, said they now have to focus on the very near future following the successful staging of the championship.
"We have been enjoying developments recently in the game, which were not possible in the past," he highlighted, while thanking the guests for their generosity.
Mr Jallow urged all chess enthusiasts in the country to come together and develop the sport, adding: "You have to know the game first before you can enjoy it. We must strive to take the game to schools."
In conclusion, Mr Jallow prayed for Mr Kasparov to win the forthcoming election, saying: "We assure you of our 100-percent support."
Read Other Articles In Article (Archive)