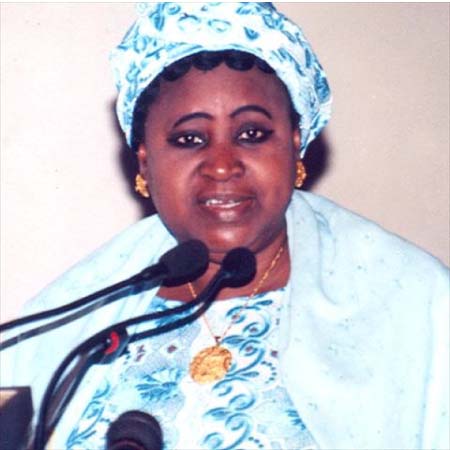 The vice president and minister for women's affairs Aja Dr Isatou Njie-Saidy, has called on the security services in the country to support the Ministry of Health and Social Welfare and Riders for Health to monitor the movement of vehicles.
"Misuse will not be tolerated, and the culprits will be punished," VP said.
Dr Isatou Njie Saidy was speaking yesterday while presenting vehicles and motorcycles to the Ministry of Health at a ceremony held at July 22nd Square in Banjul, where she deputized President Jammeh.
The fleet comprising 90 motorcycle and 63 vehicles, including ambulances station wagons, and a double cabin pickup, would be deployed in four of the six health regions namely, URR, LRR, CRR and NBR.
She said Riders for Health had been successfully managing the ambulances, trekking and supervision of vehicles and motorcycles, as agree with the Ministry of Health.
They are delighted that the 3rd tranche of the vehicles and motorcycles would be formally presented to government by Riders for Health, who have made significant inroads in health care transport management.
These equipment, she added, are being delivered five years after second the tranche of vehicles were presented to the government.
VP Njie-Saidy noted that although it has been five years, those vehicles and motorcycles are still on the road thanks to the efficient and effective maintenance services of Riders for Health, adding that since the advent of the July 22nd revolution, the health sector has and continues to be a priority for the government.
She added that the contract with Riders for Health had made available a dedicated fleet of vehicular transport, and an effective system to manage the fleet to ensure that health workers, drugs, vaccines, medical supplies, bed-nets, and reproductive health commodities materials, reach the targeted communities and patients get to hospitals for quick medical care.
The Works and Construction Minister, Bala Garba Jahumpa, who deputizes for the Health minister, also pointed out that the relationship between the ministry of Health, and Riders for Health was growing from strength to strength.
He stated that the purpose of the TAM was to provide primary health care to every Gambian, and Riders for Health also supervise maintenance for both vehicles and motorcycles, which he said was important to the health workers.
He further stated that it would help them to combat many diseases, adding that the infant motility rate had drastically reduced.
Ms Therese Drammeh, the country director of Riders for Health, said their vision was that nobody should die for a disease that can be easily cured.
"We provide continued support for technicians and other staff, and our staff monitor the vehicles so that they have proper maintenance, and this support is rendered by the British embassy," she said.
She added that the ministry of Health had received a world-level award, and the women's labour facility of The Gambia was so far the best in the world.
Read Other Articles In Article (Archive)