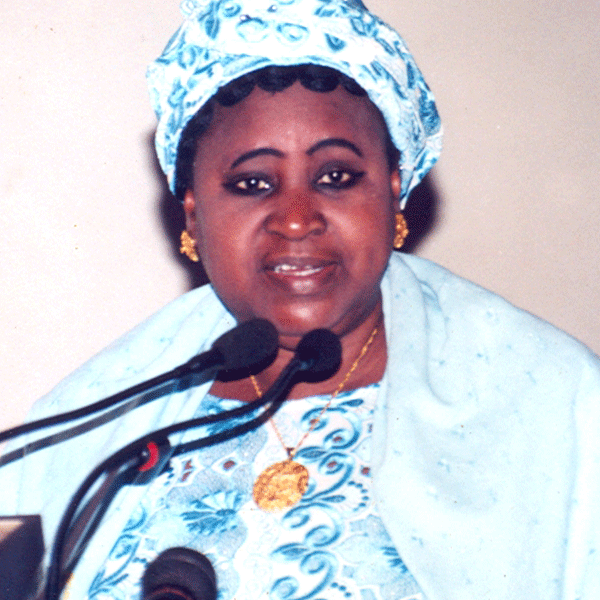 The Vice-President and Minister for Women's Affairs has launched the Agenda For Accelerated Country Action for Women, Girls, Gender Equality and HIV/AIDS.
Dr Isatou Njie-Saidy launched the programme on Thursday at the Paradise Suites Hotel, where senior government officials and development partners converged to discuss pertinent issues on women, gender equality and HIV/AIDS.
In her launching statement, the vice-president described the day as historic, saying it was a milestone in the annals of the country.
"Is a true reflection of the giant strides already taken as a nation to bring HIV and the vulnerability of women and girls to the fore of our national response," she said.
She noted that launching a very important  programme as the Agenda for Accelerated Country Action for Women, Girls, Gender Equality and HIV/AIDS is part of a series of activities geared towards bringing "AIDS out of isolation and linking it with the wider development instruments" such as the Millennium Development Goals and poverty reduction strategy programme.
According to the vice president, the global estimates compiled jointly by UNAIDS and the WHO, in the course of a quarter of a century reveals that HIV has infected 65 million people, and killed 25 million.
"As at December 2009 an estimated 33.3 million people are living with HIV," the VP said. "It is also estimated that nearly 8,000 people die of AIDS related illnesses every day. At the same time, another 7,000 become infected with HIV."
The vice-president said further that the overall AIDS epidemic  has continued to pose serious challenges in the African region with increasing trends and its diverse inter- and intra-country prevalence ranging from 1 per cent to 13 per cent and the existence of HIV2 epidemic.
She added that the 30 years of the HIV epidemic, persistent gender inequality and human rights violation have put women and girls at a greater risk.
"Vulnerability to HIV continues to hamper progress and threaten the gains that have been made in preventing HIV transmission and in increasing access to antiretroviral therapy," VP Njie-Saidy said.   
"In addition to women an girls biological susceptibility to HIV, women and girls face many interacting socio-cultural, economic and legal challenges that worsen their vulnerability to HIV."
For his part, Dr Thomas Sukwa, WHO representative and UN HIV and AIDS team Group chair, applauded the Gambian leader for empowering Gambian women.
"AIDS is a defining issue of our time. It is defining the lives of millions of women and girls, as 7,000 of them become infected with HIV/AIDS each day," he said.
He also said his office would continue to support the fight against HIV/AIDS in The Gambia.
Millions of women and girls are becoming infected with HIV/AIDS simply because they are denied access to education, right to choose when, whom and under what circumstances to have sex, he says.
Read Other Articles In Article (Archive)