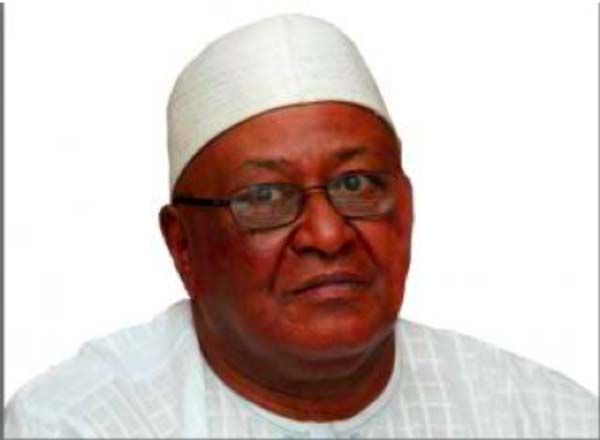 The Chairman of the Independent Electoral Commission, Alhaji Mustapha L. Carayol, has said that voter registration is a fundamental aspect of the election process, which also enables eligible persons to be issued a voter's card.
It is voluntary, but one must meet the criteria to be eligible for registration such as being a citizen of The Gambia, and eighteen years old and above by the date of the next election.
In addition, the IEC Chairman further informed the joint session of the Public Accounts Committee and Public Enterprises Committee of the National Assembly that for one to be eligible to vote in a particular constituency, he or she must be resident or born in that constituency unless in special circumstances such as officiating elections in another constituency.
However, a person would be deemed ineligible if he or she is serving a sentence of imprisonment, adjudged to be of unsound mind, his or her name is entered on a register of voters (by whatever name called) in any other country or territory or otherwise disqualified under the Act or under any other law.
On vote counting and returning of winners, the IEC Chairman told the Assembly members that the final stage of the election process on polling day is the counting of votes and the dissemination of results for the various candidates who contested the elections.
He said Section 73 of the Elections Act mandates the IEC to designate counting centres prior to Election Day and these centers are published in the gazette and announced in the media for public consumption.
The process of registering voters should be such that only eligible persons as per the electoral legal framework should be registered, he said.
It should be given equal importance and consideration as the events during polling day, he added.
All the negative and illegal tendencies during the stage of the electoral process should be closely monitored and culprits punished according to the law.
Security forces (police) and election observers (local and international) ensure the security of elections, he stated.
The high level professionalism by the security forces helps create a fearless environment for the conduct of elections, the IEC Chairman said.
They also help in the enforcement of the elections code of conduct and safeguarding elections materials during elections, he noted.
He said election observers include international bodies or organizations, embassies or foreign missions to The Gambia, international charitable organizations, internationally established democracy and good governance organizations, and foreign media houses. Local observers include local charitable organizations, locally established democracy and good governance, local media houses, and so on.
While they are required to be impartial and to abide by the constitution of The Gambia, election observers are free to write and submit reports to the IEC on the transparency and fairness of an election including recommendations for better elections in the future, he said.
Read Other Articles In Article (Archive)