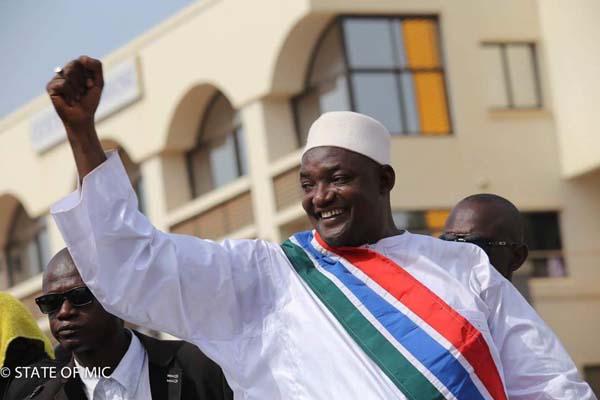 The coalition has declared to the people of the Jarras and Kiangs and to the Gambian nation that this year December 1, they "will unseat the incumbent" and usher in a new dispensation for a better Gambia.

Dembo Bojang, co-chair of Gambia Opposition for Electoral Reform (GOFER), said the only thing that is keeping them away from the State House is December 1.
He, therefore, called on all Gambians to go out in their numbers and vote for the Coalition led by Adama Barrow.
"We are really ready because everybody you see or talk to wants change of government; a new government that is willing to bring positive change to its people, not a government that is exercising its will on the people," he said.
The coalition, he added, has patriotic Gambians who are out to salvage the country from sinking into more poverty and hardship.
He, therefore, called on Gambians to rally behind the coalition, which is out in full force to rescue the Gambian nation from someone who has put the country in a sinking boat.
Bojang said the coalition had made the best choice by choosing Adama Barrow, "who is well brought up, trustworthy and has respect for everybody", and "who is willing to make The Gambia the best place for its citizens" and all and sundry.
"Therefore," he continued, "if Adama Barrow is elected into office, he would do exactly that", making sure that Gambians enjoy their beloved country, once again.
Pa Jallow, National Assembly Member for Jarra Central, in his message also told the people of Jarra that "Gambians have been suffering for 22 years" and now they are all saturated with problems and suffering they "cannot take any more".
"Let's come out massively on December 1 and vote for the coalition, and experience the positive change we have been missing for 22 years, and I know people are desperately in need of such a change we have been , for so long. For it to become a reality, this year it will surely happen if we put our votes in the right place, which is the coalition."
He added: "With the coalition, we are 100 percent safe."
Read Other Articles In Article (Archive)