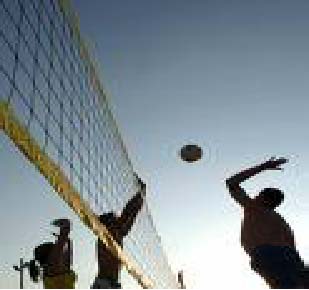 In a move to kick-start the 2009 Volleyball League on October 23rd, the Gambia Volleyball Association is urging aspiring clubs to formalise their status with the association for this year's national volleyball league championship.
Musa Cassa Taal, the President of the Gambia Volleyball Association, said "though the league is long overdue but the association and the technical committee have done the underground work, like sensitising clubs and even gone to the extent of writing to interested clubs to register."
The national volleyball championship will be staged in both male and female categories and the GVBA is poised to extend team participation to other regions in the country.
The deadline for registration is 20 October 2009, three days before the start of the league.
The championship will be played in league and knock-out formats and every team is expected to pay a fee of D1000.
The Volleyball Association President also pointed out that they are working tirelessly to secure partnerships for the success of 2009 league.
As part of another giant step to stage the first ever Beach Volleyball Championship or Grand prix in November, the association is working on a possible collaboration with the Gambia Tourism Authority.
According to Cassa, "we are working with the GTA as the stakeholders in the tourism sector to work out certain logistical needs for the Beach Volleyball Championship.
"But whereas if we cannot come up with any agreement with them, then we will urge interested teams who wish to register for the championship to pay a fee of D1500.00. All interested teams in both championships can make their payment directly to our account number at Trust Bank on 110-15500-01 or to Alagie Ceesay, Treasurer of the association who could be reached on 7930500 and before mid November for the Beach Volleyball championship."
Read Other Articles In Article (Archive)