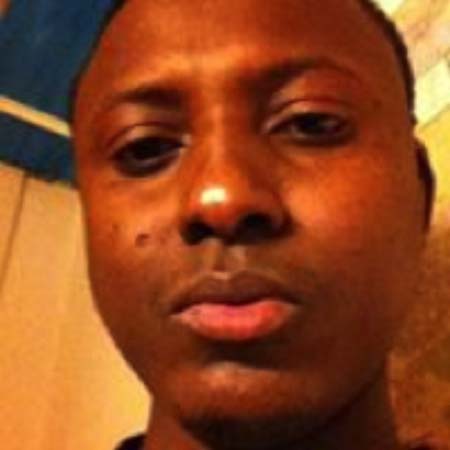 Voice over Internet Protocol (VOIP) is the mechanism of placing voice calls over the Internet rather than over analog telephone lines. In the beginning, VOIP Calls were restricted from computer-to-computer. However, it is now possible to place calls to landlines and mobile phones using VOIP capabilities. This feature has been largely possible due to the emergence of Internet Protocol (IP)-based Next Generation Networks (NGNs). They continue to replace the traditional circuit switch networks commonly referred to as Public Switch Telephone Networks (PSTNs). VOIP is sometimes referred to as Internet telephony, IP telephone or Digital telephone.
Over the years, there has been a rapid increase in the use of VOIP by consumers largely due to the low rates on offer. In some cases like Skype, calls could be placed free of charge, of course with an internet connection. On the part of telecom providers, it is an opportunity to slash the cost of placing calls as it is cheaper to place calls over the IP based networks than the PSTNs. For example, incumbents in Bangladesh, Fiji, Ghana, Tunisia, and Sudan all use VOIP for the transmission of their International calls (ITU News, Sept 2009)
Measuring the Quantity of VOIP subscribers is a difficult task due to the many definitions of what constitutes VOIP from country to country. Therefore, by approximation, "IDATE, of France, projected 175 million VoIP subscribers by 2009, equivalent to 10 per cent of total mainline subscribers, and more than 200 million by 2012" (ITU News, Sept 2009).
One of the fundamental issues that arose for Telecom companies and regulators is the issue of how VOIP will affect Interconnection charges from International telephony.
Briefly put, interconnection is the possibility of two end-users to be able to communicate via their telecommunication devices, either a fixed line or mobile device to communicate with one another. For the consumer, this increases his utility as he can communicate with many others irrespective of their supplier. The international accounting standards as set out by ITU are that the calling party's network pays the receiving party's network. This is difficult to ascertain in the VOIP era.
The premise of the international settlement rate is establishing where a call originates and terminates. Without that knowledge, implementation becomes impossible, or conflicts are bound to arise in billing. In the past this was not a concern as most telecom companies employ Public Switch Telephone Networks (PSTN). With the emergence of VOIP, due largely to technological improvements and as well as cost considerations, the PSTNs are becoming obsolete in the telecom industry. A new wave of Next Generation Networks (NGN) is sweeping over, consequently IP- based NGN models are increasing by the day. Therefore, call originating and termination can be hidden.
Fees paid to telecom companies from interconnection are called access charges. These are fundamental in the pricing structure of telecom companies. The telecom carriers see it as an addition on the marginal cost of a call ( Laffont et al) . This is one of the main reasons why VOIP is considered a threat to the revenues of telecom companies that rely too much on access charges (developing countries in particular). This is based on the fact that there is an imbalance of traffic between the developed and developing countries. It has always resulted in huge settlement rate payments to telecom companies in developing countries.
VOIP Market Effects
Ghana Telecom's revenues from international calls dropped from USD 42 million in 1998 to USD 14.4 million in 2002.((ITU news, September 2009, "VOIP comes of age"
In 2006 Kenya's SAFARICOM leverage on opportunities to route calls using VOIP facilities to halve international call rates. (Balancing act, 2006, Issue no. 311)
In 2004 in India, international call revenue amounted to $2.7 billion, of which $1.5 billion was lost to VoIP bypass. (The Insight Research Corporation "impact of VOIP on traditional voice calling in Asia, the Mid-East and Oceania"
Illegal VOIP: REVECTOR reported that mobile telecoms and governments were losing $150m from the illegal termination of minutes. (Emeka Obiodu, September 2012, "International call revenue "cash cow" coming to an end")
VOIP Opportunities
Of course, the threat of revenue lost from international calls for developing countries remains a concern. On the other hand, in general there seems to be numerous benefits of VOIP that could be leveraged by telecom companies:
Many businesses are now using VOIP facilities to place international calls. Consequently, this will lower the cost incurred on telephone calls. In addition, there is the added benefit of extra security as calls are now routed via the Internet rather than telephone companies.
As earlier mentioned in 2006 Kenya's SAFARICOM uses VOIP to halve international call rates. (Balancing act, 2006, Issue no. 311)
Consumers enjoy low cost of calls, in some case free calls like Skype, Viber, Vonage etc. This has seen the rise of VOIP users over the years. In October 2011 Infonetics Research forecast "mobileVOIP users to reach 410million by 2015 from 47million in 2010 driven by increased in smart phones and broadband adoption in mobiles". (Infonetics Research, Oct 11th, 2011).
On the part of service providers, there are economies of scale, and reduction in bandwidth. Technically, IP-based NGNs used lower bandwidth than PSTNs. For example each traditional telephone line is 64kbps (in each direction) compared to 10kbps using VOIP. (webopedia.com)
There will be less concern for regulators in Telecom Industry due to the Bill and Keep Model. In this model, access charges will be effectively removed from the pricing models of telecom companies. The bill and Keep mechanism has been working between internet service providers successfully.
Obstacles to Growth of VOIP
Denying the strength of VOIP to substantially affect incumbent revenues will be denying the obvious. However, for a number of issues the impact of VOIP has not been sweeping as it was initially feared. Key among them are:
To a large extent the quality of service is based on the speed and reliability of internet connections. In most developing countries this is still an issue. More, interruptions due to power cuts are also a threat. It is actually worse even using VOIP accessing multimedia services with poor internet connection.
Most VOIP providers especially in the developing world are service providers. That means they depend entirely on incumbents for internet access. Per chance or by purpose these services could be interrupted from time to time affecting the overall quality of the calls.
With state owned monopoly incumbents in some developing countries, they continue to resist the proliferation of VOIP service providers due to the threat of revenue lost.
Conclusion
With the emergence of the IP- based NGNs, a new challenge emerged for Telecom regulators. Tracking call origins and terminations are becoming much more difficult with every passing day. It is not surprising then that regulators, at least in more liberalized economies( FCC in the USA) continue to engage telecom companies to embrace the "Bill and Keep" mechanism in what concerns access fees. This will improve the overall value of the industry to the consumers. This is for the simple reason that the Bill and Keep has been working perfectly in the Internet Service Provider world.
It is apparent that the emergence of VOIP has been a threat to the International revenues of Incumbent companies in the Developing world. It has also affected national interconnection charges for telecom companies in the Developed world. The difference with their Developing world counterparts is that the Developing world fail or is acting slow for the pace required to leverage the benefits of VOIP capabilities.
One thing is certain, VOIP capabilities are here to stay. Either the telecom companies' economic models incorporate them or risk being left behind. To Quote EbaY Chairperson "Within several years, all telephone calls will be made for free using VOIP" (Reuters 19th Oct 2005). Time will tell if these will dinosaur the PSTN-based interconnection economic models. 
Read Other Articles In Article (Archive)