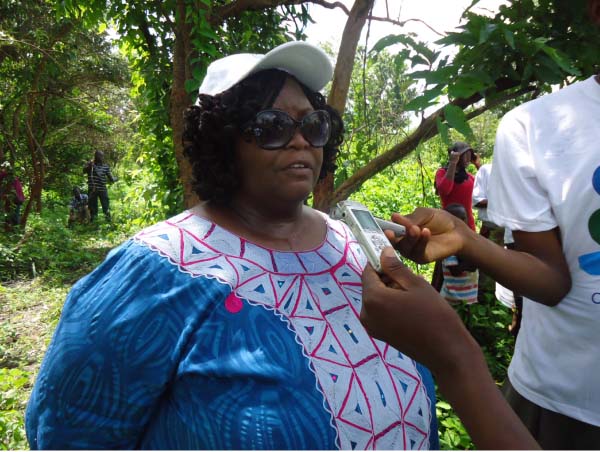 The FAO country representative in The Gambia, Perpetua Katepa-Kalala has spoken of the importance attached to Vision 2016, which she said would help to energise more people in improving agricultural productivity in the country.
She also noted the level of commitment of the government, and that belief in ensuring that the country could be food self-sufficient was something that is credible and worthy to be reinforced, to enable people to rethink more in contributing positively to boost agricultural productivity.
"We need to do more to enhance the agricultural productivity of this country," FAO rep said. 
According to the FAO country rep, the performance of the agriculture sector could be better, provided that all hands are on deck to ensure that with commitment and confidence they could increase productivity.
 "It increases the contribution of agriculture to the GDP and people's livelihood and I'm absolutely confident that the country in time can feed itself in terms of food security," she said.
She said people of the country are extremely committed, and commended the women of the country for being in the forefront of agricultural development in the country.
"I had the opportunity to visit all parts of the country in the years that I have been in The Gambia, and the commitment and the energy that people bring to agriculture is extremely key," she said.
She disclosed that some of the key things so as to have better productivity are to have better strategic approaches and a wide strategy for developing the sector.
"I'm aware that the ministry of Agriculture is currently formulating or updating the strategy for Vision 2016, which is very key to national development," she added.
She said the extent to which pronouncements such as Vision 2016 help to refocus our energy, and how to improve productivity in the sector in a sustainable manner, which calls for collective efforts in boosting agricultural productivity.
"My message to the Gambian people is that I'm confident that in time, Gambia can be food self-sufficient and can feed itself. And I'm confident that the Gambian agricultural sector can produce a lot more than its producing; and I'm confident that with the kind of commitment that we see from government and with focused efforts around the articulated strategy, I do not see why we could not do better," she stated.
FAO is here to provide the technical support when government required and asks to provide it. We are happy to provide it and we are committed to doing that because The Gambia is a member country of FAO; and the only reason for us to be here is to ensure that The Gambia benefits and have access to other technical resources," she further noted.
Read Other Articles In Article (Archive)