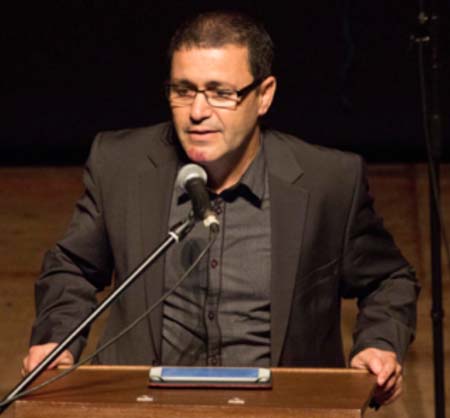 Visa For Music (VFM) the international market for African and Middle-Eastern music has announced that they will be holding the 2nd edition ofprofessional meetings, conferences, a music exhibition, screenings, and more than 40 showcases to spotlight the artistes from Morocco, the rest of the continent, the Middle East and the Diaspora on 11_14 November 2015 in Rabat, Morocco.
It said they will host the long-awaited event. Here is the first list of the showcases' programme that reveals its musical diversity.
Among the Moroccan selection, VFM will welcome Jamal Nouman Sextet, the singer Oum, Mazagan& Hamid El Hadri and rapper Dizzy Dros, North Africa will be represented by Nadia Khaless Trio (Tunisia-Morocco), Imed Alibi (Tunisia), Djmawi Africa (Algeria),GabachoMaroconnection (Morocco, Spain, France) and Al-Mu'tamid, the king of the Al-Andalus who offers a journey in a plural Andalusia (Portugal/Espagne/Maroc).
From Africa, there will be also programmed bands whose mixed influences are to be found in their music, such as Moh! Kouyate (France/Guinea), Maya Kamaty (Reunion Island) and Alsarah& The Nubatones (Sudan). Rapper Smockey (Burkina Faso) and jazz singer JemimahSanyu and unit 446 (Uganda) will also hit the stage.
The following Magnetic Middle-Eastern bands will represent their region: indie rock band Autostrad (Jordan), Cairokee (Egypt), Elcontainer Band (Palestine), IlhanErsahin (Turkey) and Tarabband (Sweden/Egypt/France).
As African music esthetics have crossed the Atlantic Ocean for centuries, some bands representing Afro-Caribbean music are naturally part of the selection: Groupe Creole (Colombia) and 7 Estrelo (Brazil).
Brahim EL Mazned, Director of Visa For Music, (VFM) said: "As the first professional music salon for Morocco, the Middle East and Africa, Visa For Music promises to be a unique and indispensable international marketplace for World and New Music of these regions, and a professional platform for the music industry in Morocco and countries of the South"
He noted that it will provide a leading opportunity to showcase the Moroccan musical identity.
He explained that Visa For Music aims to be the essential meeting place for professionals in the music industry at large: Moroccan and international, independent and major labels, producers and broadcasters, publishers and distributors, theatres and festivals, artistic directors, artistes and groups, as well as professional organizations, civil societies, authors, institutions, foundations, media companies.
He added that connections will also be established with a number of industries that are impacted by music, including the film industry and the advertising sector.
"If there is one country in Africa which can legitimately claim the right to organize this event, then it is Morocco. The country has experienced in recent years a growth in the development of its cultural and musical landscape through the creation of large festivals," he said.
According to him, they have matured and are experiencing a growing international reputation combined with strong popularity thanks to the quality of the programming; balancing guest artistes of international renowned, emerging artistes with high potential, and the promotion of modern Moroccan music, building strong and clear identities for each sector.
"The cultural and touristic reputation and attractiveness of the destination of Rabat, within three hours from major European cities, helps showcase this international event," he said.
Read Other Articles In Article (Archive)