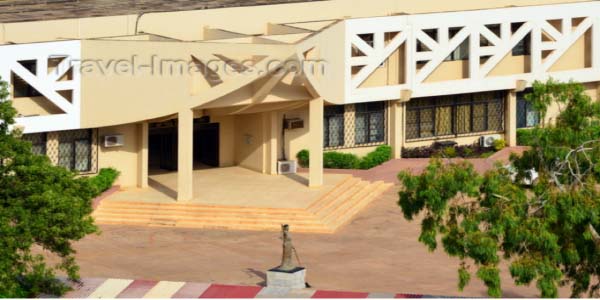 Dr Awa Jah, a medical doctor at the Edward Francis Small Teaching Hospital (EFSTH), on Tuesday 6 December 2016 told the High Court in Banjul presided over by Justice O. Ottaba that an eight-year-old girl (name withheld) was sexually assaulted.

Dr Jah made this disclosure while giving evidence as a prosecution witness, in an ongoing criminal trial of one Pa Omar Keita.
The accused is standing trial on two counts of rape and abduction.
The prosecution alleged that the accused on 21 March 2016 had unlawful carnal knowledge of the eight-year-old girl, and unlawfully detained her against her will at Brikama Madina Pipiline in the West Coast Region.
Testifying before the court, the witness said her role as a medical doctor is to see patients, examine them, investigate, diagnose and treat them.
She narrated that at about 3.11pm on 23 March 2016, whilst she was on duty, the victim was brought in by her mother accompanied by two police officers, after she (the victim) was referred from the Brikama Health Centre on suspicion of sexual assault.
The victim reported that as she was heading home from school, when the accused chased her and grabbed her, took her to his house, undressed her and had sexual intercourse with her.
The witness said she examined her general appearance and mental state.
She conducted further examination on the victim, and found out that the victim's vagina was irregularly torn; there was hyperaemiral labia minor, and concluded that there was a forceful vaginal penetration.
Dr Jah said a HIV test was conducted on the victim, she was sent home, and asked to repeat the test after three months.
She disclosed that a medical report was issued, which she identified and it was tendered in evidence in court and admitted and marked as an exhibit.
Hearing continues on 20 December 2016.
Read Other Articles In Article (Archive)