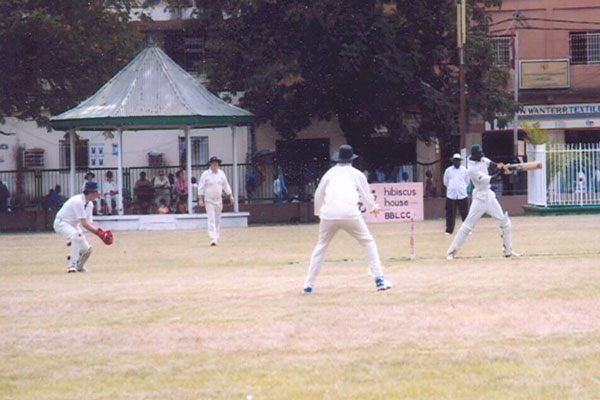 The Veterans are demonstrating their wealth of experience and taking the lead in the five-team national Cricket League currently in session. They are still maintaining an unbeatable record in three matches after defeating GPA by 47 runs in 30 overs in Saturday's encounter.
Ma Lamin Fofana and Akila recorded 20 runs and 4 wickets and 25 runs 3 wickets respectively for the Veterans in Saturday's cracker.
Batsmen Johnny Gomez and Faraba were also very influential in the team's victory. The Veterans recorded 204 runs in 30 overs.
GPA's Melvin Williams became the best batman for this side after scoring 34 runs. Lack of experience was haunting GPA. This was why they lost all of their batsmen and managed to score 157 runs in 26 overs.
The victory has given the Veterans 9 points while GPA is still at three points.
Wallidan lost to Asian 11 by a thin margin in Sunday's game. In what could be described as a very interesting game. The Asian side recorded 190 runs and 10 wickets in 30 overs. The best batman for the Asian side was Ram Mohan who recorded 40 runs. Jimmy Sabasten also recorded 3 wickets in 6 overs.
Asian 11 are now at 6 points along with the Jewel of India.
After recording 187 runs in 30 overs for 7 wickets, Wallidan's quest to record their first three points in the league became a dream.
Best batsman Mosses Bahoum recorded 73 runs and the best bowler was George Greywood with 3 wickets in 6 overs.
Read Other Articles In Article (Archive)