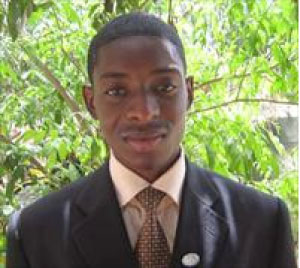 The Gambia Football Association, GFA, on Saturday called representatives of the recognized Nawettan zones to discuss modalities to set up a fixed football calendar for national and local competitions, among other things.
Welcoming the zonal representatives, the acting Secretary General GFA, Marcel Mendy, said the GFA is touching base with the key actors in football so as to arrive at a consensus on putting in place fixed dates for the commencement of programmes such as the Nawettan leagues, the Super Nawettan and the national football league.
"The adoption of a fixed date for each of these events in the year would help enhance planning and administration of the game for all, as everyone would know exactly when each competition should start and end. This is better than the current uncertainty and inconsistency surrounding the football calendar where no one is sure when a particular competition should start or end. The adoption of a uniform calendar harmonises the running of the game across the country,'' Mendy said.
In this regard, Mendy sought information from all the zones as to the state of their Nawettans, and after several zones indicated their Nawettan leagues could run up to the end of November, the meeting decided tentatively to start the Super Nawettan early in December, the Super Cup by mid- December while the league is earmarked for very late in December.
On the issue of a possible regional league championship, as envisaged in the controversial GFA draft constitution, Mr Mendy informed the meeting that a body set up to look into the feasibility of a regional league is up and running and, in fact, had their maiden meeting on Saturday.
However, in their intervention on this topic, zonal representatives suggested that the best method is to meet the regional football clubs and officials themselves, for any meaningful head way to be achieved in this regard.
The GFA also announced plans to hand over the organization of the Zonal/Super Nawettan championships to the Zones themselves. This message was received with enthusiasm by the zonal representatives who had already set up a committee tasked to steer the affairs of all zones.
Read Other Articles In Article (Archive)