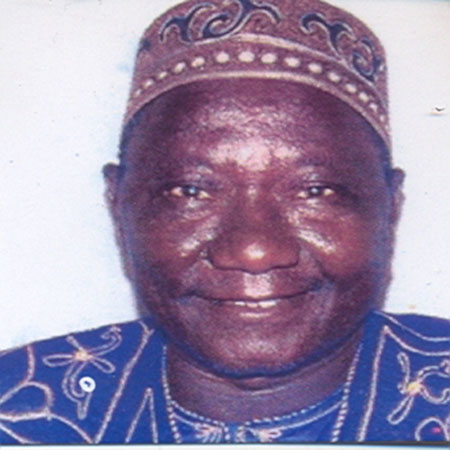 The news of the sudden demise of veteran journalist Alhaji Lalo Samateh of Radio Gambia last Friday 17th October spread across the country. Lalo Samateh, a native of Salikene in the North Bank Region passed away Friday at the RVTH at the age of 66.
The late Lalo Samateh, who was until his demise working for the State owned GRTS radio on contract, joined GRTS in the mid 60's from the Audit department as a freelance announcer.
Brought up in Banjul by the late Kebba Buya Jallow, the late Lalo served Radio Gambia for so many years before returning to the Audit Department and then back again to Radio Gambia as a trainee announcer.
He was from there promoted to the rank of senior announcer before being elevated to the position of head of local languages and religious affairs, a position he held until his retirement.
After retiring from GRTS, the late Lalo Samateh whose talents turned irreplaceable assets at the Station was re-engaged again and again until his untimely death.
A trained BBC journalist, the late Lalo Samateh undertook series of courses on broadcasting. He also served on attachment at Radio Senegal for a brief period.
When contacted yesterday, Alhagie Mansour Njie, Veteran journalist at radio Gambia, paid a special tribute to the late Lalo Samateh. He described him as a very religious man whose hobby was reading the holy Quran.
According to Mr. Njie, the late Lalo Samateh was a patriotic citizen who was always dedicated and committed to his job. "He had a natural love for everyone and was a pious man," Mr. Njie recounted.
For his part, one of his sons told The Point that the late Lalo Samateh was not only a father but also a true friend who always inspired the young ones.
According to his son, Lalo's life was dedicated to religion, family and work. Many people who attended the funeral last Friday say that he was devoted to Islam and was a humble person.
The late Lalo Samateh is survived by three wives and fourteen children.
Read Other Articles In Article (Archive)