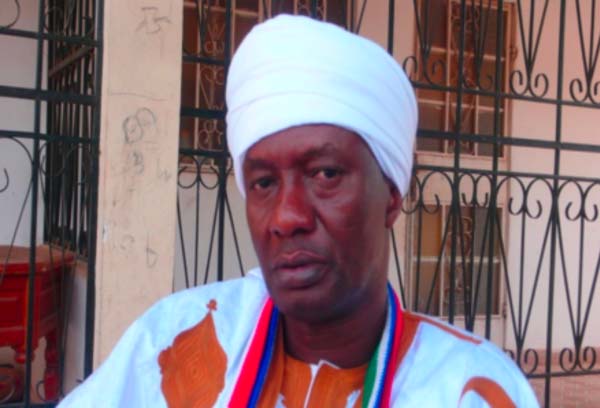 Gambian philanthropist Modu Turo Darboe through his NGO, Vision Development Foundation (VDF), slaughtered 78 bulls worth over a million dalasi, and distributed the meat to Muslims in The Gambia on the occasion of Lalatul Qadir and the Eid al Fitr festival.
This was part of Mr. Darboe's help to the vulnerable during the Ramadan. Prior to this gesture, Mr Darboe's foundation gave free meals, including 600 loaves of bread and other food aid, on a daily basis throughout the Ramadan, to Muslims in the country.
The majority leader and National Assembly Member for Serrekunda East constituency, Hon Fabakary Tombong Jatta, witnessed the meat distribution exercise, and lauded the initiative, adding that the Ramadan gifts were among thousands of gifts that the foundation has been giving to support Muslims.
He added that this has been a practice by Mr. Darboe over the years during Ramadan.
Speaking at the meat distribution place, Jatta said everybody went home with at least three kilos of meat, bread, sugar and money.
"We are grateful for Turo Darboe's effort in helping humanity in this country," Hon. Jatta said, adding that the VDF's work is "exceptional" among local NGOs.
"We as leaders acknowledge and appreciate it," Hon. Jatta said, adding that the VDF has been intervening in many areas ranging from road construction to giving credit to women gardeners, among other development initiatives.
The VDF has been complementing the government's efforts, and this must be commended. The road linking Bundung Primary School would have cost millions of dalasis to construct, and the VDF rehabilitated it, which was appreciated by the communities in that area, Jatta added.
He said they are very much appreciative, and would give him every support.
VDF board chairman Lamin Dibba thanked the Almighty Allah for giving Turo Darboe the strength and ability to give such wonderful gifts throughout the Ramadan to Muslims.
This was part of the foundation's strategy to give support to the under-privileged in the society, he said, adding that it was part of VDF's strategy to reach out to the poor and vulnerable in the communities.
The foundation would continue to support the poor and needy in this country, according to Mr. Dibba.
Beneficiaries who spoke to this reporter expressed appreciation of the work of the VDF in The Gambia.
Read Other Articles In Article (Archive)