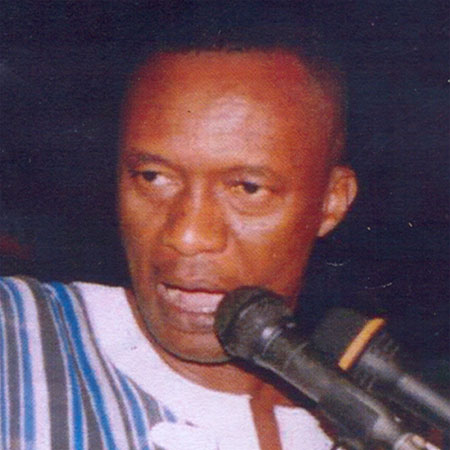 Vision Development Foundation (VDF) in collaboration with Child At Venture, a Dutch NGO, yesterday disbursed an amount of  D420,000 to 21 youths within the Kanifing Municipality.
The disbursement followed an eight-day capacity-building workshop held at Yundum, with a view to empowering the youths with entrepreneurship skills to start up their own businesses.
The beneficiaries, mostly women, were given a start-up capital of D20,000 each as loans without interest to start up their own individual businesses.
Speaking at the ceremony, Modou Turo Darboe, Chief Executive Officer of Vision Development Foundation, said the initiative, among others, seeks to complement government's effort in youth empowerment.
This, he added, is the beginning of a continuous process that his foundation and Child At Venture will embark upon in the coming months.He said a bank account will be opened for each beneficiary, and VDF will be a signatory to the account to ensure the proper use of the money.
Darboe underscored his foundation's desire to always be at the forefront in complementing the efforts of the government towards the attainment by the country of the Millennium Development Goals.
According to him, the vision of his foundation is for the realization of the existence of a cohesive, united, cooperative, conscious and peaceful society that can articulate opportunities and mobilize resources, as well as implement its own development priorities geared towards the country's socio-economic advancement.
Lamin Dibba, Executive Director of NGO Affairs Agency under the Ministry of the Interior, commended the CEO of Vision Development Foundation for single-handedly funding the foundation over the years.
Dibba described the initiative as a laudable one, taking into consideration the country's development goals, Vision 2020, PRSP, which has youth empowerment as one of its key priorities.
According to him, the initiative is of paramount importance to youth development, and he expressed hope that it would be a continuous process.
He also stated that such initiatives will help to attain the country's development goals.
Also speaking at the ceremony was Hon. Sainey Jaiteh, National Assembly member for Serrekunda Central constituency, who commended VDF and Child At Venture for the initiative, noting that developing the youths, means contributing to nation-building.
"If you teach young people how to develop themselves, you contribute to nation-building," he said.
According to the Serrekunda Central NAM, no government in the world can provide full employment for its people, hence the need for others to complement its efforts.
Hon. Jaiteh implored the beneficiaries to make best use f the funds, as it will go a long way in their future development. He also challenged the VDF and Child At Venture to make the initiative a continuous process.
Other speakers at the ceremony included Adama Jeng, a board member of VDF, who commended the founding founder of VDF for his foresight and efforts in complementing the efforts of the government.
Read Other Articles In Article (Archive)