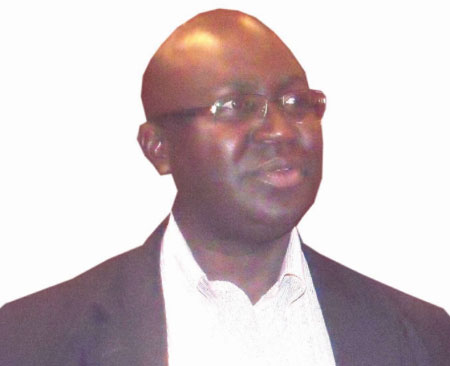 Lamin J. Gassama, a prosecution witness, yesterday told the court that the Vice Chancellor of the University of The Gambia, Professor Muhammed Kah, receives around D3.5 million as salary per annum.
Gassama was testifying in the trial of Dr Gumbo Touray, who is being tried on a charge of giving false information at the Banjul Magistrates' Court before acting-Principal Magistrate Alagba.
He told the court that he is a narcotics officer attached to the Holgam Unit of the National Drug Enforcement Agency (NDEA) at Kanifing, and that he recognised the accused person.
Gassama added that on 2 April 2011, they received a directive from the Office of the President to look into the allegations that were made by Dr Gumbo Touray against the Vice Chancellor of the University of The Gambia.
Officer Gassama said that to ascertain the allegations, he was instructed by his boss to further investigate, adding that during the investigations the accused person provided the team of investigators with a letter addressed to the UTG Vice Chancellor.
The witness was shown the said letter by the prosecutor, Chief Superintendent Sainey Joof, which he recognized and the letter was admitted and tendered as an exhibit without any objection from the defence counsel.
The letter, the witness added, itemized the salary of the UTG Vice Chancellor, which he told the court is D3.5 million per annum excluding other benefits such as house rent, school fees for his children, payment of water and electricity bills and his maid's pay.
Still testifying, officer Gassama stated that, after the investigation, a report was written which was signed by the Director General of the NDEA, Benedict Jammeh, and later forwarded to the relevant authorities.
The hearing at that juncture was adjourned to 25 August 2011.          
Read Other Articles In Article (Archive)