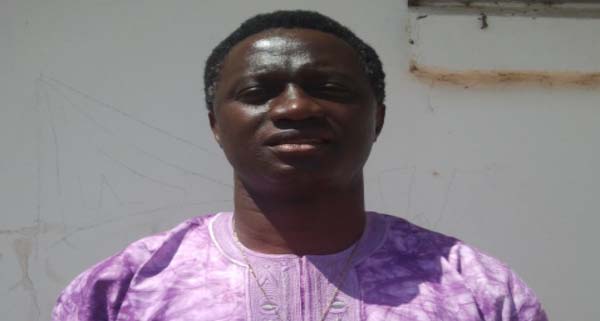 The University of The Gambia (UTG) Thursday held a seminar at the Gambia College Campus to celebrate The Gambia at 50.
Speaking at the seminar, the president of the UTG Students Union, Omar Sambou, said witnessing a seminar on The Gambia at 50 years of independence, is quite a significant event for the young ones.
Sambou added that children are expected to know the past and present, as they are the future leaders of a nation.
He said in 50 years of development, Gambian students have achieved something in the department for natural sciences, mathematics, physics and biology of the UTG.
A UTG senior lecturer and acting Dean of the School of Arts and Social Sciences, Dr Pierre Gomez, said in a world where every member of the youthful population could be seen scurrying to their adherence to the dark cultures imported mainly from certain corners of the world, it is indeed important to have educational programmes of this nature geared toward reorienting and rehabilitating the present youthful population.
As The Gambia celebrates half a century of gaining her independence from the British colonial power, there is a need for Gambians to collectively reflect on what they have achieved as a people, Mr Gomez added.
This self-reflection would enable them to understand who they are, and what challenges lie ahead of them as they strive to realize their dreams of a developed nation whose people deserve to live in peace and dignity, he continued.
He highlighted the theme for the seminar: "The Gambia at 50: The Emergence of a New Citizenry cannot therefore come at a better time."
He added that it was apt, because it would offer them the platform to understand that if they execute their individual roles and responsibilities with decorum, the sky would be the beginning of amassive transformation of their national agenda of an accelerated growth in all the facets of society.
"Our collective will as conscious citizens who are ready to direct our collective development toward a sustainable socio-economic trajectory will stand the test of time," Mr Gomez said.
"History will judge us as pacesetters who are resolved to leave a better Gambia for generations to come," he told participants.
He noted that as the country celebrates her Golden Jubilee independence anniversary, the School of Arts and Social Sciences (SAS) came up with the symposium, with a view to herald an intellectual discourse on the role and responsibilities of the citizens of the country in their quest for a pragmatic national development in line with our pledge of common good for all.
According to Dr. Gomez, 'real' or 'true' citizenship requires commitment to the common good and active participation in public affairs.
Mr Gomez added that the public nature of this strand of citizenship manifests in two basic ways: public spirit and involvement.
Consequently, he went on, a citizen in this context is one who places the public interest above his personal interest, by discharging his public responsibilities and one who is committed to the public good through civic involvement.
Gomez added that having an identity card does not make you a perfect citizen, but contributing to nation development makes you a complete citizen.
Ensa Touray, a history lecturer at the UTG, highlighted that 1902 was a significant period that requires reflection on the history of a nation and her sovereignty.
It was the period that transformed citizens of pre-colonial states to the status of colonial subjects without any legal entitlement, he said.
Touray added that the diverse Gambia population became mere recipients of a colonial administrative command; that in spite of their contribution in colonial economic development, the population in the Gambia were never recognized as citizen in the service of Great Britain.
Raymond H. Margai stressed the imperative of good citizenry for development, specifically it was geared toward clarifying the international development values and goals, enlightening citizens to their inalienable rights, as well as their duties and responsibilities, and creating a framework within which sustainable development is possible.
He noted that they pledge to enhance the relevance, effectiveness, efficiency, accountability and credibility of the United Nations system.
Therefore, a resolve to create a more peaceful, prosperous and democratic world and to undertake concrete measures to continue finding ways to implement the outcome of the Millennium Summit and the other major United Nations conferences and summits, so as to provide multilateral solutions to problems in the four following areas: "Dvelopment, peace and collective security, human rights and rule of law and strengthening of the United Nations.
Read Other Articles In Article (Archive)