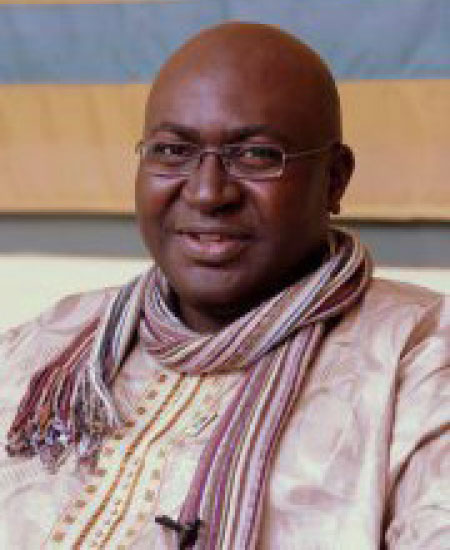 The University of the Gambia on Saturday orientated over 900 students at an orientation ceremony held at the Gambia college campus in Brikama.
Speaking at the orientation, vice chancellor Prof. Muhammed M.O. Kah said the UTG class of 2017 consists of 301 students who registered in January 2014 for their course.
He said their class started in September 2013 with an entry class of over 600 making the class of 2017 a total of over 900 students.
He said 75 of the class members were admitted to study medicine in October 2013 by any measure, saying this is a very large class for an emerging university.
He said that without doubt they will continue to evolve as a university to respond to the challenges and needs for access to quality and higher education to those that meet the requirement to be admitted in a university.
Professor Kah also commended staff of the university for the "great job" they continue to do in ensuring high admission standards are met and admitting the best class ever.
He said the class of 2017 is indeed among the best selected from a pool of Africans, saying they are here today through their merits.
"I welcome you all to a place called University of The Gambia that will become part of your lingua the UTG where hope and history are forged into opportunities," said professor Kah.
He also said it is an opportunity for them and their families and in four years, it will become an opportunity for the communities where they will build their adult lives for the many public and private organizations and businesses they will have to serve in the country and beyond.
For his part, Dr Cherno Omar Barry, PS at the Ministry of Higher Education, Research, Science and Technology, reiterated what the previous speakers said, that the students have to be competent, serious and take the opportunity given to them to study and develop themselves and the nation.
He said the Ministry of Higher Education, Research, Science and Technology is working closely with the UTG to ensure there is an environment conducive for students to learn, as well as provide all the support necessary to ensure learning is easy and accessible.
For his part, Dr Omar Jah, acting-deputy vice chancellor, said the UTG is the only hope for the students to educate themselves to become what they are not before.
It is not just coming into the university but to learn and develop themselves, he told the students.
Read Other Articles In Article (Archive)