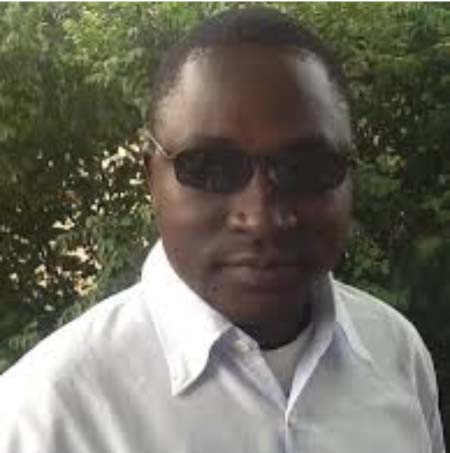 Abdou Rahman Sallah, an environmental journalist who doubles as national coordinator for Biodiversity Action Journalists Gambia, at the weekend left Banjul for Nairobi, Kenya, to join a team of participants from different parts of the world for a two-week training on Climate Change organised by Youth Encounter on Sustainability (YES) in Kenya.
He was selected out of a big pool of applicants to participate in the YES course in Kenya from 28 January to 14 February 2014.
The course is facilitated by MyClimate, a Swiss Non-Profit foundation together with ACTIS, a Spin-off organisation of ETH Zürich, in cooperation with UNEP and the Alliance for Global Sustainability (AGS), an environmental research partnership between the ETH Zürich, the Massachusetts Institute of Technology (MIT), the University of Tokyo (UT) and the Chalmers Technical University in Göteborg /Sweden.
YES courses have been operated since the year 2000 in different parts of the world with the goal of bringing together a diverse group of motivated future leaders (university graduates, PhD students, young professionals) for learning, discussing and debating urgent questions of a sustainable future for mankind, in a global and regional perspective.
The courses are set for only 40 well-selected students at the time from different parts of the world and different fields of study.
The participants living together in a remote campus are guided by an international team of faculty and facilitators of the member universities, and will be offered lectures, workshops, and field experiences, as well as the opportunity to work together as a team on solutions and action plans, globally and for their regions in a multi-disciplinary approach.
In an interview with journalists shortly before leaving, Sallah thanked Allah and praised the management of The Point Newspaper for having supported him over the years.
"I am happy that I am going to represent my country and Gambian youths and I assure you that I will endeavour to leave up to expectations," he emphasised.
He also commended the IFAD-funded projects in The Gambia – Rural Finance Project and PIWAMP/NeMA - and his colleagues of Biodiversity Action Journalists Gambia for their encouragement in the campaign to protect the environment for the benefit of present and future generations.
"I will do my best to ensure whatever is learnt at the course is implemented to the fullest when I return home," journalist Sallah said.
Read Other Articles In Article (Archive)