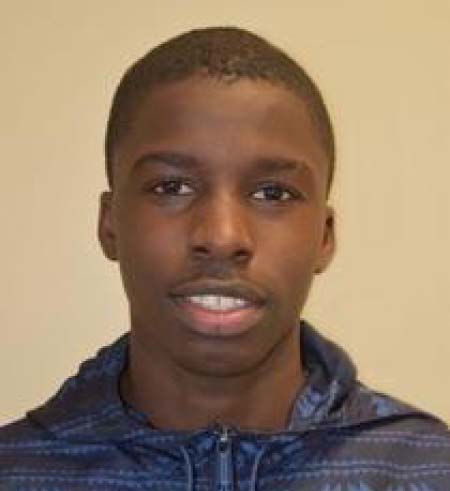 In his four years (2012-2016) at this private and prestigious academy in Rhode Island, Mustapha Wadda, son of legendary Gambian striker Bai Malleh Wadda, scored 102 goals and assisted in 66.
This year, his final before he heads off to College in Tennesse, Taff Wadda scored 31 goals and also assisted in thirty one.
The school had enough of the Gambian sensation by way of United Kingdom origin and retired his number ten jersey for good last Sunday at a beautiful ceremony, which also coincided with his high school graduation.
The 70 acre campus, which sits just fifteen miles outside Rhode Island, will miss their version of "Messi".
Taff Wadda, who heads to a University in Tennessee on a soccer scholarship, is expected to lift that program to the next level right away according to sources close to his new program.
One of the coaches at his new school described his visit as the "discovery of a gem."
He said a whole program is waiting for Wadda, who heads there this fall.
Taff Wadda is by far the best thing that has happened to the Gambian community in the Rhode Island area as one Gambian noted on face book, "We will miss you on the Television." That's pride!
Taff Wadda, who was a constant appearance on New England television, also led his school to two state class D New England Prep School Athletic Council title.
According to his coach, he has seen no one do what Taff Wadda can do with a football.
While the Father-Like-Son old adage may be in play here, it is safe to say Taff is already on the right path to upstage one of the deadliest scorers in Gambian football; his Dad Bai Malleh Wadda.
While Dad never accepts second best, Mummy, Olley Dibba-Wadda and Uncle, Albert Rene Valentine are on the record stating; Taff is way better than Bai Malleh; quite an extremely tall ladder to climb.
However it is reasonable to say that after watching Bai Malleh score the most beautiful of goals against the best Africa had to offer back in the day; including four in one game against Guinea Conakry, the young man is up for a test.
As Taff steps off from Barrington, armed with soccer prowess and great academic grades, the sky is the limit for this Gambian sensation; which may be up for a fight given his British ties.
He is wished all the best in his career and we look forward to seeing him don the Scorpions colours, for we do know, Coach Sang Ndong has him on his radar. That may be for another day; but for now, St. Andrews gave him a fitting and everlasting honour; No one will ever play with a jersey that has the number ten; quite an accomplishment Wadda Samba!
Read Other Articles In Article (Archive)