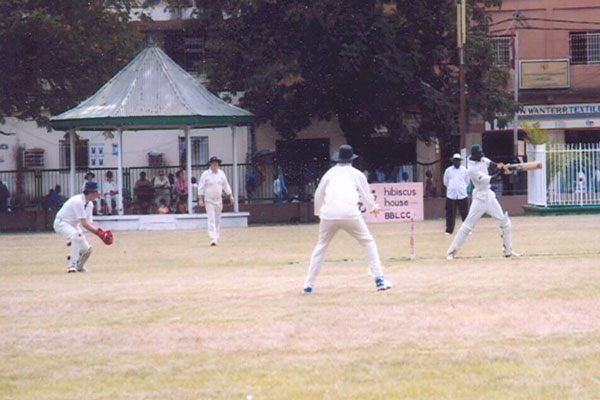 Jewel of India has continued to maintain its fine run in the chase for the national cricket title. Their latest hunt was a team composed of Cricket Veterans in the first clash of week eight matches last weekend. Jewel of India won by 8 wickets to complete their tally of 18 points.
The veterans batted first and scored 168 runs in 28.3 overs all out.  Fabakary Dampha scored 31 runs while Kwamla Elliot bowled 6 overs and took 3 wickets for 33 runs.
In the second inning, Jewel of India chased 168runs but managed to make 169 in 24.2 overs.
Vicky batted 30 runs and Bounty bowled 6 overs with 17 runs and 4 wickets.
In the current standings, Jewel of India is leading with 18 points followed by Veterans with 12 points. Safeway Asia XI is third with 9 points, Gambia Ports Authority 6 points and Wallidan 3 points.
As part of week eight matches GPA will take on the veterans this weekend at the July 22nd Square.
Read Other Articles In Article (Archive)