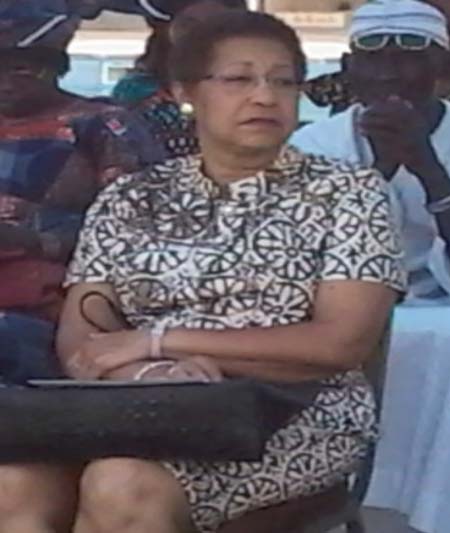 The US Ambassador to The Gambia, Carolyn Patricia Alsup, has said that Female Genital Mutilation (FGM) violates the human rights of women and girls.
She was speaking on the occasion of the celebration of International Day of Zero Tolerance for FGM organised by GAMCOTRAP, and held at the Friendship Hotel in Bakau.
Ambassador Carolyn Patricia Alsup said: "We reaffirm our commitment to bring an end to FGM here in The Gambia and worldwide. The fight against the practices that violate human rights, especially the human rights of women and girls is a fight that is full of challenges, but also of victories."
She said FGM is a violation of the human rights of women and girls that occurs worldwide, and in recent years there has been some momentum towards accelerating its elimination.
"This is only happening because of decades long efforts by such committed activists here in The Gambia, and also in other parts of the world."
She continued: "It is important to mention that FGM is a problem throughout the world. Recently, UNICEF came out with a study that FGM is also present in Indonesia."
They also know that FGM is also committed in Iran, Iraq, India, Pakistan, as well as in Europe and the United States and, in all of these places, the many activists who are looking towards the longstanding activism that has been here in many countries in Africa and The Gambia, she said.
The leadership to end FGM worldwide would start from all these activist here in Africa, she went on, adding that effective legislation backed by actions are fundamental and crucial factors to successfully combat this form of gender-based violence, to protect its victims and to end impunity.
In addition to holding the perpetrators to account, legislation protects and provides the legal tools for women and girls willing to defy social pressures and tradition and reject FGM, and also establish the legal environment that legitimises and facilitate the advocacy and educational work of anti-FGM activists and women's rights groups.
"On this important day when we reaffirm our commitment to stop out FGM, it is also important to know that worldwide there are many countries were FGM is practiced that do not have legislations, and where women and girls are not protected from this violations and, even where laws have been enacted, the political will to enforced them is not always present."
The role of activists continues to be to sensitise the citizenry to the existence of the laws to protect themselves against the violation, she continued.
"We appeal to the states to follow the lead of those like The Gambia where legislations has recently being adopted, and we hailed it as a really great step in the battle against FGM not only in The Gambia, but worldwide," ambassador Alsup declared.
Read Other Articles In Article (Archive)