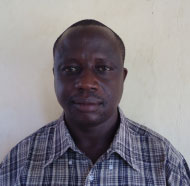 A four-day training workshop on the management, retrofitting and drop-in of refrigerants for refrigeration technicians in Upper River Region is underway in Basse Area Council chambers.
The training is being organised by the National Ozone Office of the National Environment Agency (NEA).
In his opening statement, the Governor of Upper River Region, Alh. Omar Khan, said the Ozone Layer is the primary protection of the earth from the harmful Ultra-Violet radiation from the sun reaching the earth surface.
He disclosed that this protective layer is important for the survival of human beings, plants and animals.
Governor Khan added that continuous emission of industrial chemicals like Chloro-Flouor-Carbons (CFCs) and Hydro-Chloro Flouro Carbons (HCFCs) will increase the depletion of the Ozone Layer that would result to crop yield reduction, damage forests, reduce the productivity of marine and terrestrial ecosystems and contributing to global warming.
Governor Omar Khan further revealed that the Government of The Gambia showing its firm commitment to phase out consumption of Ozone Depleting Substances (ODS) thus ratified the Vienna Convention for the protection of the Ozone Layer in May 1990 and the Montreal Protocol on substances that deplete the Ozone Layer in June 1990.
He therefore disclosed that refrigeration technicians are targeted because CFCs, which is the main source of ODS in The Gambia, are found in refrigerators, air conditions, foams and aerosols.
Alhagie Sarr, ODS co-programme Officer at the NEA, called on the participants to take up the training seriously.
More than  120 refrigeration technicians countrywide have been trained on refrigeration handling, recycling, recovery, and environmentally sound techniques while about 200 customs and excise officials have been trained and provided with substance identifiers for the monitoring and control of ODS at different ports of entry within the country, Sarr said.
ODS trainer Momodou Mendy, senior lecturer at the GTTI, said the training is a move in the right direction as there is need for both local and international holistic efforts at saving the ozone layer from depletion.
The world being a global village, he said, the contribution from refrigeration technicians would no doubt be the greatest factor in reducing the emission rate of chemicals from the earth.
Sheikh Alkinky Sanyang, NEA`s Environmental Education & Communications Officer, said nature is at conflict with mankind, and therefore appealed  to participants to use environmentally friendly activities and devices to make the planet earth the only suitable and lasting home for future generations.
Read Other Articles In Article (Archive)