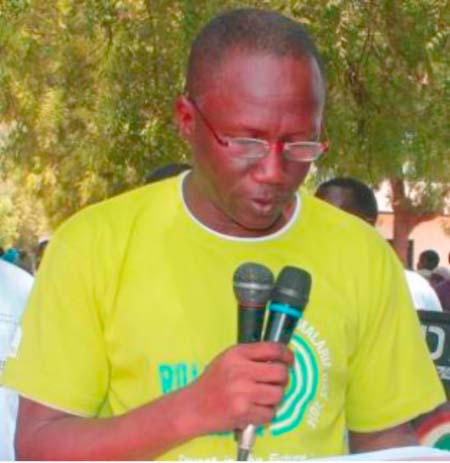 The Governor of Upper River Region, Omar Sompo Ceesay, has called for collective support and close collaboration to ensure a successful SAFFRA event this year in Basse.
"Greater support and efforts are needed to make sure that this youth event, which is slated for December 21, is successful," he said.
He said further that the proposed budget for this year's event has amounted to D4.5 million and they "are appealing to companies and other institutions" to give a helping hand.
Governor Ceesay said they are making progress, especially with the response of some companies. They hope other companies will also respond to the call in supporting the youth, who are the backbone of the nation, he added.
He disclosed that they have identified FiBank "who are willing to be the main sponsor of the event".
He also highlighted that during their preparatory meeting held in Tamba, Senegal, and attended by delegates from all participating countries including mayors, governors, National Assembly members, youth and support groups, a wide range of issues including Ebola, regional integration and trade was discussed.
According to Governor Ceesay, they were worried about the center that could host the event but thanks to the support of President Yahya Jammeh, Basse Area Council, and Gamworks, who have provided the means for a multipurpose center in Basse to be built and furnished for the occasion.
Pa Amadou Susso, 1st vice chairman of SAFFRA, said preparations are in high gear at ensuring the event goes on successfully.
SAFFRA initially started as a biennial youth event and sports activities but has now gone beyond that, he said, adding that it is now geared towards supporting and complementing initiatives taken by Ecowas.
Mr Susso called for political commitment towards the event, saying, without which it will be difficult to achieve their objectives.
Read Other Articles In Article (Archive)