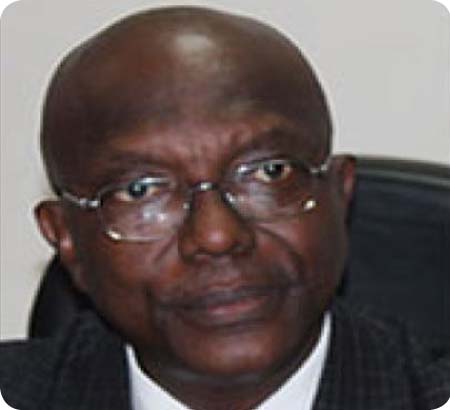 Fourteen ECOWAS ministers in charge of information communication technology, ICT, last Friday met to, among others, look at ways and means of accelerating the growth already registered in the sector.
The high-level ministerial meeting, following a four-day experts' meeting was, among others, geared towards consolidating the ICT aspirations of ECOWAS member states through a series of measures, notably the proposed termination of taxes on incoming calls to make the ECOWAS region a key player among the global ICT community.
The experts' meeting, which brought together over 80 international experts, discussed the implementation status of the ECOWAS 2011-2015 strategic plan for the telecoms/ICT sector, as well as considered the impact of the termination of taxes on incoming calls within member states.
The meeting also discussed the draft regulation for access to the submarine cables.
Declaring the ministerial meeting open, the Vice President and Minister for Women's Affairs, Isatou Njie-Saidy, underscored the importance of the high-level gathering, noting that ICT has evolved tremendously and is now at centre stage as a game changer in the social and economic transformation not only in the sub-region, but the African continent and the world at large.
According to the Vice President, the Gambia government under the leadership of President Yahya Jammeh, in collaboration with ECOWAS, has signed a financing agreement with the Islamic Development Bank for the Gambia ECOWAN project.
''The ECOWAN project represents not only the regional e-governance platform, but also the infrastructure at national level that seeks to expand and modernise their national fibre optic backbone to the state-of-the-art next generation network,'' she stated.
Vice President Njie-Saidy added: "The project will further accord other sector players the opportunity to interconnect their base stations or local loop facilities, increase the range and quality of service they offer and increase the reliability of the ACE submarine cable by providing alternative routing to the landing station, in the event of failure in the cable leading to the landing station at Bijilo".
Nana Grey-Johnson, the Minister of Information and Communication Infrastructure, underscored the importance the government attaches to the development of the ICT sector in the country.
Noting that his Ministry has developed a solid strategic plan 2010-2014 to enable the conceptualisation and adoption of ICTs as the bedrock of the country's socio-economic development, Mr. Grey-Johnson said with the ACE project they can be more strongly connected by direct access between them.
Ebrima Njie, the Ecowas commissioner for Infrastructure, spoke on behalf of the ECOWAS Commission President.
Read Other Articles In Article (Archive)