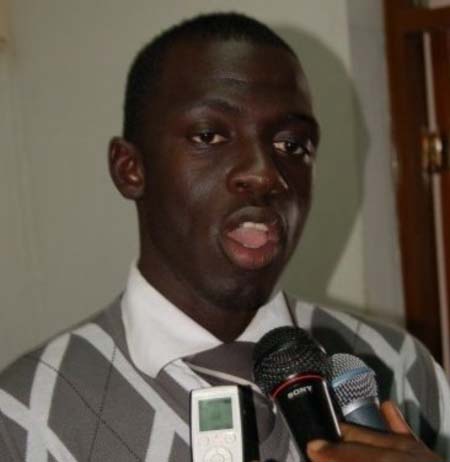 Hello esteemed readers, and a warm welcome to this week's edition. The following is a continuation of our recent interview with Abdou Jatta, UNICEF Speak Africa Youth Spokesperson.
Jatta continues his explanation: "I must confess to you that the Joburg workshop was one of the most successful and groundbreaking milestone achievements for the continent's children and youth leaders.
"We were able to familiarize ourselves with the existing framework, policies and structures of engagement both at national, regional and continental level on children and youth issues, as well as to access the progress and shortcoming of the 2008 AU year of the African Youth. It has provided us an important opportunity for increased advocacy around the children and youth agenda.
"It has set Children and Youth development agenda as national and continental priority, and promotes the importance of the value of respect for elders and the importance of inter-generational dialogue to the children and youth agenda and Africa's development at the closure of the Johannesburg meeting.
"We the youth envoys and young African children activists urge the African Union and African Heads of State and government  to immediately declare the Year of the African Youth to a Decade of the African Youth in order to enhance the meaningful participation of young people in the development of the continent, and the call to action presentation was done at the 12th Ordinary summit of the African Union Heads of State in January 2009 in Addis Ababa, where the formal declaration was done 2009 - 2018 as Decade of the African Youth.
"Upon my return from the Joburg workshop, I was able to formally meet the Vice President and Speaker of the National Assembly and relevant stakeholders to hand over and share the key recommendations and resolutions of the year of the Africa Youth Assessments and to seek their blessing and guidance and that of the government, in the process.
"As you know decade is a period of ten years; the African Union and strategic partner has developed a comprehensive Decade Plan of Action in line with the goals and objectives of the African Youth Charter.
"The DPoA will run for ten years (2009 -2018) geared towards facilitating more coordinated and concerted action towards accelerating youth empowerment and development.
"We see the rates of unemployment and we the young people are the most affected. When we watch news about victims of violence; there we are again, as young people.
"In all countries and regions of our common world, we are with fewer opportunities; we have marginalized young people, and children and youth living with lethal diseases or illiteracy.
"I could continue to go on and on describing problems children and young people are facing and encountering in their daily lives throughout the world.
"We are lucky as Gambian children and youngsters. Compared to other countries, we have windows of opportunities and initiatives that young people can venture into under the dynamic and visionary leadership of President Jammeh." 
Read Other Articles In Article (Archive)