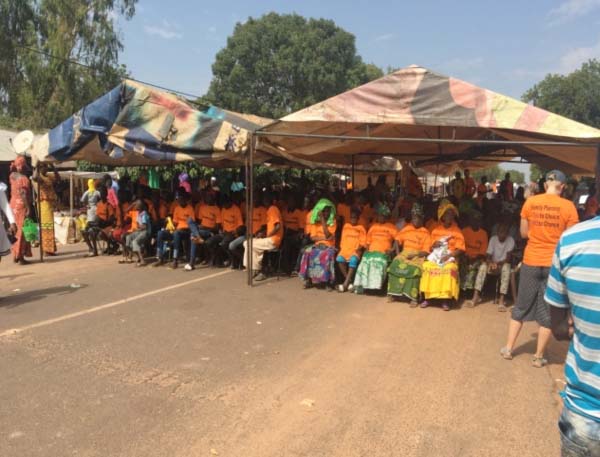 The United Nations Population Fund (UNFPA) recently launched a national family planning campaign at the North Bank Region settlement of Farafenni.

The campaign was launched at a three-day workshop, 24-26 November, attended by young people and women from across the region.
The campaign with the slogan 'Family Planning: YES to CHOICE, NO to CHANCE' specifically targets young men and women both in and out of schools in NBR.
UNFPA said the campaign is triggered by the increasing fertility and mortality rate in the country hence the importance of awareness raising on family planning, HIV testing and cervical cancer screening, which continues to kill women.
As part of the campaign, people are sensitised about HIV testing and the different contraceptives available in the country.
Declaring the campaign open, Chief of Upper Baddibu Ebrahima Ansu Tamba said the campaign is laudable for it will help women to be mindful of diseases which are curable such as cervical cancer but which continued to kill them.
The district chief said family planning gives women the opportunity to space their kids which leads to happy and healthy families.
Alhaji Karaba Keita, regional health director of North Bank East, said family planning is not to discourage people from having children but to help them know when and how to have children so that they can give their children good upbringing and healthy living.
UNFPA head of Gambia office, Adeniyi Kunle, said many women have died during childbirth and one of the ways to prevent this is through family planning.
"We don't want a situation where mothers keep dying. Family planning services are available and we will help to bring these services closer to you," he said.
Read Other Articles In Article (Archive)